Ripple CEO Brad Garlinghouse addresses the severity of the "crypto winter" and the need to strengthen cryptocurrency infrastructures.
Ripple CEO Brad Garlinghouse recently addressed the impact of the ongoing "crypto winter" during the Point Zero Forum held in Zurich, Switzerland. Garlinghouse provided a candid assessment of the current market conditions and emphasized the need to make cryptocurrencies more useful and strengthen their underlying systems.
Describing the Severity of the Industry's Predicament
Garlinghouse used the term "permafrost" to describe the U.S. market conditions and regulatory hurdles, highlighting the severity of the industry's predicament. Despite this frosty surface, Garlinghouse expressed optimism about the future of cryptocurrency and stressed the importance of building rock-solid infrastructures.
Even if we remain in permafrost in the US (as @sheila_warren aptly coined on stage) — what we've seen over this last crypto winter is a refocus on building for utility and fundamental infrastructure. Always happy to be back at #PointZeroForum! pic.twitter.com/QfIvHPva5a

— Brad Garlinghouse (@bgarlinghouse) June 27, 2023
Prominent Figures Gather at Point Zero Forum
The Point Zero Forum is a significant roundtable that brings together prominent figures from central banks, regulators, and the tech world. This year's forum hosted a roster of notable speakers, including Singapore's Deputy Prime Minister Heng Swee Keat, Adrienne A. Harris of the New York Department of Financial Services, and Swiss National Bank Chairman, Professor Thomas J. Jordan.
Viewing the "Crypto Winter" as an Opportunity
The current "crypto winter" has led to a sharp decrease in the prices of many digital currencies, including XRP. However, leaders like Garlinghouse see this as an opportunity to focus on the foundational elements of their technology and build for long-term utility.
Garlinghouse's remarks at the Point Zero Forum emphasize the need for a strategic approach to navigating the challenging market conditions. By focusing on creating practical and robust solutions, the cryptocurrency industry can overcome the current obstacles and thrive in the long run.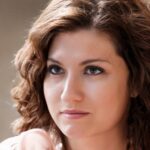 I'm a Cryptocurrency Author and I have been writing about Cryptocurrencies for over 2 years now. I have written many articles on the subject and have been interviewed by some of the biggest names in the industry. My work has been featured on major publications such as Forbes, CoinDesk, and more. I am passionate about Cryptocurrencies and believe that they have the potential to change the world. I am always looking to learn more about this fascinating industry and share my knowledge with others.