The UK's Financial Conduct Authority (FCA) has expanded its warning list of unregistered firms, adding 143 new entities, including well-known cryptocurrency exchanges such as KuCoin and Huobi-owned HTX.
Key Takeaways
The UK's FCA intensifies regulatory actions, listing 143 entities as non-authorized.
Prominent exchanges like Huobi and KuCoin, though insisting non-operation in the UK, are included.
The FCA mandates strict adherence to financial rules, including registration and clear risk warnings.
Only 42 crypto firms, including Gemini and Bitstamp, are fully registered with the FCA to date.
On October 8, the UK's Financial Conduct Authority (FCA) took a bold stride in its ongoing regulatory tightening of the crypto sector by updating its warning list, now featuring 143 additional firms identified as non-authorized operators in the country. This action underlines the FCA's resolute stance on adhering to its financial rules and regulations within the nation's borders, punctuating its ongoing efforts to harness the crypto sector.
Amongst the newly listed entities are renowned crypto exchanges, Huobi (HTX) and KuCoin, despite both organizations affirming non-operation within the UK. A spokesperson from Huobi articulated to Bloomberg that the exchange "does not operate or market its services or products in the UK." This statement finds resonance with KuCoin's CEO, Johnny Lyu, who confirmed in a communication that the exchange also abstains from operating within the United Kingdom. Moreover, KuCoin has signaled a readiness to modify its "products and services to ensure compliance with relevant laws and regulations in each country to the extent possible."
This regulatory clampdown is part of a broader strategy by the FCA to encapsulate the crypto sector within its regulatory umbrella, necessitating all financial entities in the UK to either register with the FCA or secure a temporary operation grant from the regulator. Furthermore, the FCA has introduced a slew of additional mandates, including a requisite for all crypto platforms to provide explicit risk warnings to their UK-based clientele and to adhere to elevated technical standards as delineated by the regulations.
UK's FCA Adds 143 Crypto Entities In Its Warning List Of Unregistered Firms https://t.co/qOrw5zWKFG pic.twitter.com/C2P0kfqH0X

— Jack (@arrowsmith) October 9, 2023
Despite the stringent regulatory environment, only 42 crypto asset providers, including prominent names like Gemini and Bitstamp, have secured full registration with the FCA. Since 2020, 291 applications have been lodged with the FCA, yet a mere 38 have been approved, equating to a scant 13%.
Conclusion
The FCA's addition of 143 entities to its warning list underscores the increasing scrutiny and regulation global governments are applying to the crypto sector, navigating the challenge of fostering innovation while safeguarding investors. Huobi and KuCoin's inclusion, despite their proclaimed non-operation in the UK, manifests the complexity and challenge intrinsic in regulating decentralized, borderless technologies.
As the crypto sector burgeons, the balance between regulatory oversight and innovation remains pivotal. The FCA's stringent mandates might be seen as a mechanism to not only shield investors but also to legitimize the crypto market by instituting structured oversight. Nonetheless, dialogue regarding appropriate, balanced, and fair regulation, particularly in the dynamic and global domain of cryptocurrencies, warrants ongoing discussion and international cooperation to navigate the complexities of this digital frontier.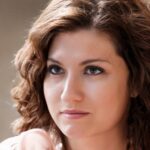 I'm a Cryptocurrency Author and I have been writing about Cryptocurrencies for over 2 years now. I have written many articles on the subject and have been interviewed by some of the biggest names in the industry. My work has been featured on major publications such as Forbes, CoinDesk, and more. I am passionate about Cryptocurrencies and believe that they have the potential to change the world. I am always looking to learn more about this fascinating industry and share my knowledge with others.