Recently, a new trend is set to impact the crypto market as Justin Sun, DWF Lab and Tron's founder has transferred huge amounts of crypto mostly altcoins to various exchanges.These transfers have created concerns among the investors as it can impact the price. 
1/ It seems that DWF labs is transferring altcoins to exchanges.

Watch out for price changes if you hold these tokens.👇 pic.twitter.com/1jF5Vuvbgv

— Lookonchain (@lookonchain) June 12, 2023
As per the information shared by LookIntoChain, notable among these deposits are 4.25 million CEEK tokens worth $227,000, 300 million LABS tokens worth $171,000, 40 million POND tokens worth $272,000, 6,250 TIME tokens worth $115,000, 298,000 SIMP tokens worth $1,585, 1.54 million UNO tokens worth $66,585, 2.5 million IXS tokens worth $42,575, 438,000 DFYN tokens worth $12,721, 500,000 GF tokens worth $28,757, 7.26 million TOKO tokens worth $8,587, 50 million APM tokens worth $457,000, and 40,000 Auction tokens worth $151,000.
Reason for Transfer Still Unknown
Justin Sun has also made a significant transfer of 20 million USDT from Aave and depositing the same to Binance. The reason for this transfer is still unknown. Not just Sun, other prominent players have also been involved in massive transactions. The founder of  Curve.fi, one of the greatest decentralized exchange protocols, is also involved in cryptocurrency borrowing. Curve.fi is said to have deposited  around 34% of the circulating supply of CRV tokens in Aave and in return, the founder has borrowed USDC and USDT worth $65 million.
Justin Sun withdrew 20M $USDT from #Aave and deposited 20M $USDT to #Binance 10 mins ago.https://t.co/cuMtGXUW7J pic.twitter.com/Zu8HxEuuul

— Lookonchain (@lookonchain) June 12, 2023
Upon conducting a detailed analysis of the transferred USDT (Tether) and USDC (USD Coin), it was observed that 37.7 million USDT was sent to Bitfinex, while Wintermute Trading received a transfer of 51 million USDC. Furthermore, during the period when USDC was experiencing depegging, around 14.2 million USDT was utilized to acquire ETH (Ethereum) and USDC.
These transfers may lead to price fluctuations of the tokens. Hence, participants are advised to closely monitor the prices before taking any investment decision.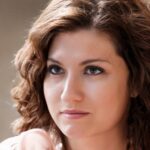 I'm a Cryptocurrency Author and I have been writing about Cryptocurrencies for over 2 years now. I have written many articles on the subject and have been interviewed by some of the biggest names in the industry. My work has been featured on major publications such as Forbes, CoinDesk, and more. I am passionate about Cryptocurrencies and believe that they have the potential to change the world. I am always looking to learn more about this fascinating industry and share my knowledge with others.