Defactor has Tokenized Bonds Worth $100 Million
Defactor Labs, a Defi landing platform has come forward to help small and medium-sized Asian business owners through bonds. On June 6th, the platform announced that they are coming up with the tokenization of $100 million worth of Alpha bonds utilizing the ERC-20 token standard. Polygon Matic network will be used for this process.
We are LIVE! 🎤@DefactorLabs CEO and Co-founder of @Defactor_ Alejandro Gutierrez (@A_gutierro) officially launches the first ever European Institutional #DeFi investment product, Alpha, live on stage at @money2020!

We were chosen as one of the top ten finalists out of… pic.twitter.com/mPDpbEQFXr

— Defactor Labs (@DefactorLabs) June 6, 2023
After the implementation of the tokens, Defactor Labs will act as a saviour to small and medium-sized businesses as they will be assured of cash-in-hand which is often a challenge for those small traders involved in the supply chain. This platform offers a unique opportunity for these businesses to bring their wide range of short-term debentures into the limelight.
Transforming Fintech to Tokenized Ecosystem
These debentures come with invoices, receivables, and even financing tied to inventory—money that is owed to these companies but very slow to arrive.
To ease their financial difficulties, small and medium-sized enterprises (SMEs) choose to sell the ownership of their unpaid debts to the operator of the platform. In exchange for this financial transaction, the businesses are willing to accept a reduction in the value of their claims, commonly known as a haircut. Typically, this haircut amounts to around 10 per cent of the original claim.
The concept proposed by Defactor revolves around transforming the fintech platform into a tokenization mechanism, utilizing smart contracts, and supported by tangible assets in the real world. For all the legal works, Defactor Labs has chosen the law firm CMS with Luxembourg as the jurisdiction for the governance of the instrument.
Incentives for the Biggies
During its pilot testing phase, Defactor Labs developers have said that over $30 million worth of Alpha Bonds have been exchanged, with $2 million specifically allocated for project financing.
In order to participate in the Alpha Bond investment opportunity, a minimum investment of $100,000 is required. However, the team encourages investors to write checks of at least $1 million. To attract larger investments, the team is offering Defactor DAO governance tokens as a gift to these investors.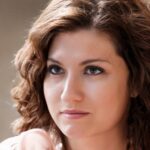 I'm a Cryptocurrency Author and I have been writing about Cryptocurrencies for over 2 years now. I have written many articles on the subject and have been interviewed by some of the biggest names in the industry. My work has been featured on major publications such as Forbes, CoinDesk, and more. I am passionate about Cryptocurrencies and believe that they have the potential to change the world. I am always looking to learn more about this fascinating industry and share my knowledge with others.