XRP now accepted for booking private jet flights with AirX via BitPay, fueling optimism among XRP holders. XRP's use cases expand further into travel and luxury sectors.
XRP, the digital asset known for its versatility, has reached another milestone in global adoption. BitPay, a prominent crypto-based payment processor, recently unveiled a groundbreaking development: XRP can now be used to pay for air travel services, specifically with the renowned private jet operator, AirX.
XRP Pay For Flights
The announcement came through a statement on BitPay's X platform, where they emphasized the convenience and security of using XRP for flight bookings. AirX, a leading private jet operator headquartered in the United States, has chosen to integrate BitPay as a payment gateway for its customers. This means that XRP holders can seamlessly utilize their tokens to book private jet flights with AirX, expanding the utility of XRP in the travel and tourism industry.
The news has ignited a wave of enthusiasm among XRP enthusiasts and investors, with some speculating that it could mark the beginning of a bullish trend for the cryptocurrency. "It feels like the bull is getting ready," commented one XRP enthusiast, reflecting the optimism surrounding XRP's expanding use cases.
Luke Thomas, a member of the US-based XRP community, also expressed excitement about XRP's evolution into a currency rather than solely a bridge asset for Central bank digital currencies (CBDCs). He described it as "another use case in the kitty for XRP."
Users Can Now Pay #XRP for AirX Flight Booking 🔥https://t.co/royNsWqjiq via Crypto Basic

— xrpnews.crypto® ⚡️🐺 (@xrp334) October 20, 2023
While the official announcement from BitPay focused solely on XRP, it is anticipated that other supported cryptocurrencies may also become viable payment options for booking flights with AirX, further diversifying the choices available to travelers.
This development is part of a broader trend where XRP is gaining acceptance in various sectors beyond the traditional financial landscape. Notably, XRP has recently been adopted for purchasing luxury cars, including those from renowned car manufacturer Ferrari. Additionally, US residents can now use XRP to pay for electricity bills, broadband services, mortgages, and more, highlighting its increasing relevance in everyday transactions.
Let's Review
XRP's integration with AirX for flight bookings is a significant step forward in expanding the cryptocurrency's utility and acceptance. It not only offers XRP holders more options for utilizing their digital assets but also demonstrates the growing recognition of cryptocurrencies as viable forms of payment in diverse industries. As XRP continues to find new use cases, its position in the crypto market strengthens, potentially paving the way for broader adoption and increased investor interest. We will be closely monitoring how XRP's acceptance in the travel sector evolves and its potential impact on the cryptocurrency market.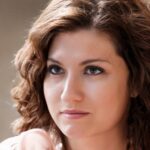 I'm a Cryptocurrency Author and I have been writing about Cryptocurrencies for over 2 years now. I have written many articles on the subject and have been interviewed by some of the biggest names in the industry. My work has been featured on major publications such as Forbes, CoinDesk, and more. I am passionate about Cryptocurrencies and believe that they have the potential to change the world. I am always looking to learn more about this fascinating industry and share my knowledge with others.