VC Heavyweights Rally Behind Australian Crypto Convention's Whale Lab, supporting Web3 and Crypto Pioneers with $500,000 Funding Pledge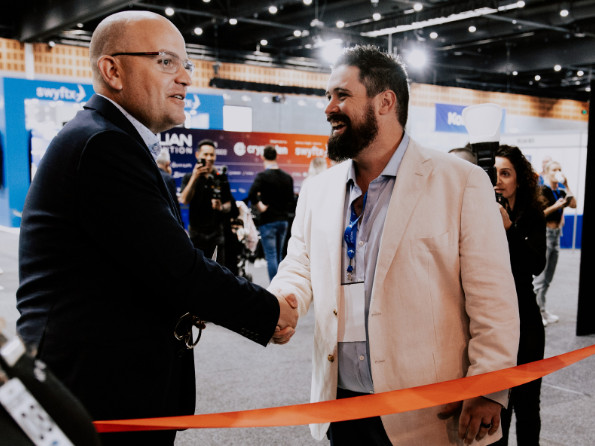 The Australian Crypto Convention has announced a significant commitment from multiple investors and VCs, designated for their live pitch–fest in the BitGet Whale Lab on Day 1 of the convention this November in Melbourne.
Australian VC firms' Faculty Group and Apollo Crypto have been named as two of the leading contributors to this commitment.
In a year marked by financial challenges, 2023 has proven to be crucible for startups and founders. For Web3 startups navigating these tough economic times and a lengthy bear market, there are ways to grab venture capitalists' attention and secure funding, though these opportunities are far and few between.
However, a money-can't-buy opportunity will soon be available to Australian startups and projects to pitch their Web3 project to a panel of venture capitalists.
One Australian startup or project will receive a life-changing funding opportunity worth $500,000 to bring their idea to market.
The pitch-fest will take place at the largest Australian crypto and Web3 event of the year, the Australian Crypto Convention. The flagship event will be held 11-12 November 2023 at the Melbourne Convention and Exhibition Centre, Australia.
Faculty Group and Apollo Crypto to participate in live pitch-fest at Australian Crypto Convention
The Australian Crypto Convention has secured a sizable commitment from five leading VC firms in the APAC region, who are looking to grow the Australian crypto and Web3 economy.
Faculty Group and Apollo Crypto have been named as two of the key investors joining the panel of VCs in the Whale Lab at the 2023 Australian Crypto Convention, where startups and founders can participate in a live pitch-fest on day 1.
Australian Crypto Convention's founder and director, David Haslop, encouraged all eligible applicants to submit their applications.
"We are thrilled to play a pivotal role in providing an extraordinary opportunity for Australian startups to present their projects to a panel of five eager investors prepared to allocate capital. Rare opportunities like this, offering a chance to secure a $500,000 investment, should not be missed," says David Haslop.
Applications for startups, founders and projects are open and can be made via the official Australian Crypto Convention website, auscryptocon.com. Only valid ticket holders will be permitted to pitch.
The Australian Crypto Convention will feature more than 250 international and local industry-leading speakers, including Michael Saylor, Justin Sun and Eowyn Chen, and more than 150 venture capitalists. The event will also feature an exhibition area where companies, startups and projects can showcase their innovative products and services, attracting potential investors and partners.
A unique opportunity to gain Web3 exposure
The convention is expected to be the largest and most important crypto and blockchain event in the region this year. Alongside practical workshops, networking opportunities, exhibition showcases, interactive innovation zones and exclusive after-parties, it provides an unmissable opportunity for attendees to immerse themselves in cryptocurrency, Web3 and blockchain technology, as never before. The convention will establish a new benchmark in the crypto and blockchain event sector globally.
Be part of the future this November. Tickets are now available at the Australian Crypto Convention's official website, and applications for the highly anticipated Whale Lab are now open.
ACC Instagram: https://www.instagram.com/auscryptocon/
ACC LinkedIn: https://www.linkedin.com/company/australian-crypto-convention/
ACC Facebook: https://www.facebook.com/auscryptocon/
ACC Twitter: https://twitter.com/AusCryptoCon
ACC TikTok: https://www.tiktok.com/@auscryptocon
About the Australian Crypto Convention
Now in its second year, the Australian Crypto Convention is the leading crypto event in APAC, bringing together crypto and blockchain enthusiasts, investors and thought leaders under one roof. This year's event is poised to be bigger than ever, with 10,000 attendees and more than 500 speakers, sponsors and exhibitors present. The conference presents unique opportunities to connect with like-minded individuals, share knowledge and gain insights from the industry's most influential voices, who will explore the latest trends, opportunities, and challenges in this rapidly changing space.
Media Contact:
Shanice Desilva
Community Growth Specialist, Take3
shanice@take3.io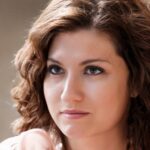 I'm a Cryptocurrency Author and I have been writing about Cryptocurrencies for over 2 years now. I have written many articles on the subject and have been interviewed by some of the biggest names in the industry. My work has been featured on major publications such as Forbes, CoinDesk, and more. I am passionate about Cryptocurrencies and believe that they have the potential to change the world. I am always looking to learn more about this fascinating industry and share my knowledge with others.