Blockchain Expo Global 2023: Uniting the World's Leading Innovators in London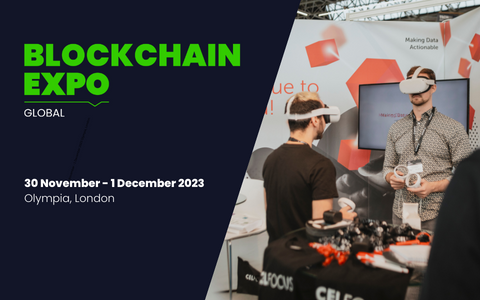 Blockchain Expo Global is making its way to London, United Kingdom on November 30th and December 1st, 2023. Save the dates!
This Blockchain event serves as a dynamic congregation of cutting-edge technology companies, offering attendees a unique opportunity to explore the latest applications of Web, NFT's, The Metaverse, Crypto & Digital Assets, Governance and DLT's.
Anticipating an attendance of more than 6,000 passionate participants, this event is poised to establish itself as one of the premier Blockchain Expos. In this edition, we extend a warm welcome to Dyson, Bosch, Coinbase, Toolbit, and a host of other distinguished participants.
Prepare to embark on a transformative journey that will ignite your passion for all things Blockchain. The Blockchain Expo Europe has just unveiled its latest lineup of speakers, and you won't want to miss out on their groundbreaking insights!
Newly announced speakers include:
Connor Wells, Head of Beauty – Dyson
Steve Woodward, Head of Blockchain Strategy – Anglo America
James Morek, Head of Bank & Asset Manager Sales – Coinbase
Ed Pugh, Development Director, Fintech & Digital Assets – Aon
Filippo Chisari, Managing / General Partner – AgileGTM Web3 Accelerator
The Blockchain Expo promises an array of captivating presentations and panel discussions led by industry experts and thought leaders. Topics will span the spectrum, from Building next generation Enterprise with Web3, Metaverse – the new future of work, Tokenised Real Estate, Sustainable Blockchain – the next phase of society, and much more.
In addition to these enlightening sessions, the Blockchain Expo will feature an impressive lineup of exhibitors showcasing the latest advancements in technology, healthcare, finance, manufacturing, and more. Attendees will have the opportunity to explore cutting-edge products, network with industry professionals, and stay informed about emerging trends.
The event's official networking party will take place at the end of day one, from 6pm at The Prince Pub. This exclusive gathering will enable Gold and Ultimate pass holders to unwind and exchange experiences while fostering connections with existing and potential business partners in a relaxed setting.
Sophy Searight, Head of Conference at TechEx Events, remarked, "The Blockchain Expo promises to be an unparalleled experience for all attendees. It will feature keynote presentations, panel discussions, hands-on workshops, and an extensive exhibition floor with top-tier companies showcasing their pioneering products and services."
To secure your spot at this remarkable event and access more information about tickets, please visit https://blockchain-expo.com/global/
For media inquiries and additional information, please contact:
Kirsty Whiting, Senior Marketing Manager @ Blockchain Expo Europe
Email: kirsty@techexevent.com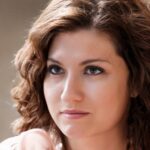 I'm a Cryptocurrency Author and I have been writing about Cryptocurrencies for over 2 years now. I have written many articles on the subject and have been interviewed by some of the biggest names in the industry. My work has been featured on major publications such as Forbes, CoinDesk, and more. I am passionate about Cryptocurrencies and believe that they have the potential to change the world. I am always looking to learn more about this fascinating industry and share my knowledge with others.