FinTech Connect Europe Launches 2023 Industry Benchmark Report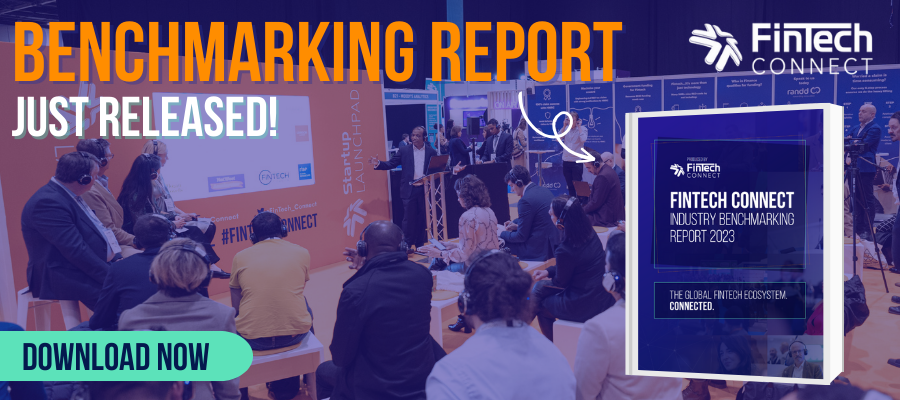 AI's Potential to Revolutionise CX and Data Analytics Ranked as Key Competitive Strengths
FinTech Connect leveraged its unrivalled database of senior industry leaders to gauge the pulse of the ecosystem
AI, consumer and cross-border CBDC potential, new blockchain use cases, fast-changing regulatory demands and fluctuating crypto outlooks cited as key challenges and opportunities
London, 20 October 2023: FinTech Connect Europe, the only dedicated fintech event for the entire ecosystem, today released its 2023 Industry Benchmark Report, showing that AI is dominating the fintech landscape, with 86% of respondents investing in it to gain new competitive strengths.
With survey respondents spanning the fintech, financial institution and technology vendor ecosystems across the UK, Benelux, the Nordics and the rest of Europe, the FinTech Connect Europe Industry Benchmark Report leveraged an unparalleled global database of contacts to uncover unique and comprehensive insights on the issues at the forefront of conversations for CEOs, CTOs and other senior leaders.
The report's stand-out finding is that in the race to maintain a competitive edge, fintech players are placing their bets on cutting-edge tech. With 44% of respondents going all-in on Generative AI to stay ahead in the industry, this resounding endorsement underscores the transformative potential of AI-powered systems in driving everything from personalised customer experiences to data-driven insights that can inform strategic decision-making.
Consumer focus and personalisation stays centre stage, with a staggering 76% of respondents emphasising the need to understand their evolving consumer bases and deliver hyper-tailored experiences. Other findings of the report include:
Regulation is needed to thaw the 'Crypto Winter' – 67% of respondents believe that for crypto currencies to thrive, more regulation is needed to ensure their long-term sustainability of digital currencies.
Web3 services are on the horizon, with 55% predicting financial institutions will offer successful Web3 services within two to five years. But Non-Fungible Tokens (NFTs) are losing steam – a significant 85% of respondents indicate that they do not own any NFTs. Some may interpret this as a sign of waning interest or even a proclamation of the "death" of NFTs
A sizeable 27% of respondents recognise the transformative potential of CBDCs, specifically for cross-border payments, while 25% assert that CBDCs have the capacity to completely reshape consumer payments through a more accessible and efficient payment method.
Open Banking progress is stalling, with 38% see lack of interoperability as the main challenge preventing the full success of Open Banking. This points to a necessity for standardised protocols and frameworks, which are, sadly, still some way off.
Automation is gaining ground – with 46% of respondents now cleaning and integrating their data, and 28% citing poor integration of their tech ecosystems as a primary challenge, automation of RegTech, AI and CX processes is under the spotlight.
Laurence Coldicott, Senior Content Director of Fintech Connect Europe, says: "As the fintech ecosystem braces for a sustained period of market unpredictability and dynamic challenges, our 2023 benchmark report illustrates that innovation is meeting resilience and creating unexplored opportunities to redefine the industry. Being at the forefront of technological advancements can help fintech and financial services players ride the next wave of digital disruption and win a competitive edge.
"Respondents point to the transformative potential of AI-powered systems in driving everything from personalised customer experiences to data-driven insights that can inform strategic decision-making. The growing allure of blockchain lies in its promise to revolutionise the very foundations of financial transactions and usher in heightened transparency and disruptive business models.
"At the same time, the need for streamlined, interoperable systems that can efficiently handle the complexities of regulatory reporting is placing more importance on aligning technology infrastructure with the imperatives of staying compliant. It's often suggested that a more structured regulatory framework would provide stability and legitimacy to the crypto market, allowing it to thrive in the face of mounting challenges. As far as our respondents are concerned, crypto is in need of a shot in the arm from regulatory authorities."
FinTech Connect Europe promises unrivalled market insights and unique networking opportunities in the fast-evolving fintech sector that's experiencing unprecedented challenges amid macroeconomic uncertainty.
Taking place on 6th-7th December 2023 at ExCel London, FinTech Connect 2023, now in its landmark 10th year, is set to welcome more than 3,000 attendees, who will hear from more than 180 trailblazing industry leaders and renowned experts representing organisations across the full fintech ecosystem. Attendees will discover how financial institutions, merchants and fintechs across the continent are leveraging technology and adapting business models to be at the forefront of the sector, and how to navigate forceful regulatory headwinds emerging from the economic turbulence of the past 12 months.
Created for the industry, by the industry, the event comprises four vertical streams – Digital Innovation & Gen AI, Payments, RegTech and Web3 – and an agenda comprising more than 80 sessions across seven content stages, to address the most pressing topics and trends driving fintech forward, including:
Digital innovation and AI – how is generative AI revolutionising CX, operational efficiencies and data analytics, and what will be the impact on traditional and challenger banks?
Embedded finance – how are more open APIs driving innovation, and what is the role of digital identity in keeping payments secure?
Web3 – as NFTs lose steam, are institutional blockchain applications, DeFi, stablecoins, CBDCs and asset tokenisation are pushing Web3 into a new era?
RegTech – how is the fast-changing regulatory environment is spurring fintechs to devise streamlined tech solutions to solve internal and external challenges?
With participants from challenger banks, innovative merchants, central banks, tier one financial institutions and cutting-edge tech players, the event will deliver unparalleled business intelligence insights and sought-after networking opportunities.
The full agenda, list of all-star speakers, keynote panel and content themes can be found at: https://www.alphaevents.com/events-fintech-connect-london
The full Benchmarking Report can be found here:
*
Notes for Editors
ABOUT FINTECH CONNECT
FinTech Connect is where large teams from major financial institutions go to assess the latest innovations on the market, and where fintechs come to accelerate dialogues with digital buyers with responsibility across digital transformation, payments, financial security, regtech and blockchain.
The 2023 events across Europe and North America will bring together 3,000+ of the fintech community to share best practice, showcase new products and solutions and shape financial services of the future. The conferences and exhibitions will offer a comprehensive programme of interactive workshops, a multitude of innovative tech demos, and multiple networking opportunities.
Contact:
Laura Gordon, Marketing Director, Alpha Events
MEDIA REQUESTS:
Contact SkyParlour:
Ellen Watson, PR Consultant: ellen@skyparlour.com
+44 (0)330 043 1315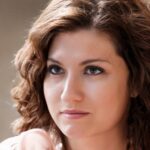 I'm a Cryptocurrency Author and I have been writing about Cryptocurrencies for over 2 years now. I have written many articles on the subject and have been interviewed by some of the biggest names in the industry. My work has been featured on major publications such as Forbes, CoinDesk, and more. I am passionate about Cryptocurrencies and believe that they have the potential to change the world. I am always looking to learn more about this fascinating industry and share my knowledge with others.