The case against Tornado Cash is getting support from organisations like the Blockchain Association and DeFi Education. This decision comes after Tornado Cash was accused of facilitating money laundering activities.
Understanding the matter
The US Treasury Department sanctioned Tornado Cash, on a heated disagreement that it helped the North Korean hacker group Lazarus funnel approximately $7B for various criminal activities. The Lazarus Group is quite infamous in the crypto and DeFi world on charges of stealing and fraud. 
Last year, after the sanction of Tornado Cash, the founder of Lazarus group, Alex Pertsev was arrested in the Netherlands. He has been charged with money laundering and sparking outcries among the public.
The charge on Tornado Cash was imposed by the Office of Foreign Assets and Control (OFAC) of the US Treasury last year. It clearly stated that any US citizen found using the platform would be seriously penalised and fined.
Joint response from the two organisations
Blockchain Association and DeFi Association have come together to defend Tornado Cash. They clearly stated that Tornado Cash is not a money services business and therefore not subject to regulations imposed by the OFAC. They also said that Tornado Cash plays an important role in preserving the privacy of the users.
Kristin Smith, CEO of Blockchain Association said that the OFEC would impose sanctions on the people that are misusing any tool and not on the tool itself. Similarly, OFAC should have the same approach in the case of Tornado Cash. She also said that the allegations on Tornado Cash are not in accordance with the law.
Many other organisations have also come forward to support Tornado Cash including Coinbase. Paul Grewal, Chief Legal Officer of Coinbase said that the sanctions must target the bad people, not the technology.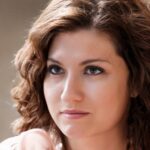 I'm a Cryptocurrency Author and I have been writing about Cryptocurrencies for over 2 years now. I have written many articles on the subject and have been interviewed by some of the biggest names in the industry. My work has been featured on major publications such as Forbes, CoinDesk, and more. I am passionate about Cryptocurrencies and believe that they have the potential to change the world. I am always looking to learn more about this fascinating industry and share my knowledge with others.