Sushi, a major decentralized exchange has partnered with HAQQ network to bring a major shift in the decentralized finance landscape. This collaboration will benefit the Muslim community worldwide as Sushi is now the main decentralized exchange of HAQQ which will ensure smooth transactions of Islamic coin abiding by Shariah- compliance.
🎉 Exciting news! We've joined forces with @SushiSwap in a strategic partnership that will position SUSHI as an initial DEX for https://t.co/8mSW8L5xgU and @Islamic_Coin users. 💥 pic.twitter.com/krIPWzLJd8

— HAQQ Network (@The_HaqqNetwork) June 1, 2023
HAQQ Members to Reap Many Benefits
This collaboration will benefit the HAQQ members to a great extent. Sushi is one of the largest players in the DeFi sector with a TVL of $1.14 billion and it's daily trade volume ranges from $50 million to $150 million which is quite an impressive figure. This collaboration will enable a wide range of facilities to the members of HAQQ community like staking their assets, improved liquidity. Also they can earn Islamic Coin tokens from liquidity mining and share profits also.
Andrey Kuzentsov, the CTO of HAQQ networks said that this collaboration is an important milestone for the global muslim community as it allows faith driven muslims to engage in halal financial activities. Also he cited the importance of DeFi environment with regard to accessibility and profitability.
This collaboration guarantees that users from these communities can take full advantage of Sushi's user-friendly interface, which seamlessly integrates with 18 different chains, including HAQQ Network. By utilizing SushiXSwap, users can effortlessly replenish their wallet's gas by engaging in swaps on any source chain supported by Sushi.
The collaboration between HAQQ and Sushi signifies a significant leap towards developing a financial ecosystem for the welfare of the global Muslim community and ethical finance enthusiasts.This will allow two billion faith-driven investors to reconnect with their ethics while actively participating in the DeFi revolution. This integration serves as a powerful platform that empowers individuals to engage in the world of decentralized finance while staying true to their values and principles.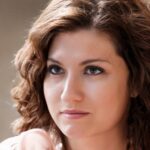 I'm a Cryptocurrency Author and I have been writing about Cryptocurrencies for over 2 years now. I have written many articles on the subject and have been interviewed by some of the biggest names in the industry. My work has been featured on major publications such as Forbes, CoinDesk, and more. I am passionate about Cryptocurrencies and believe that they have the potential to change the world. I am always looking to learn more about this fascinating industry and share my knowledge with others.