Polygon co-founder Jaynti Kanani steps back from active role after six years, coinciding with Polygon 2.0's development focusing on zero-knowledge proofs. MATIC price relatively unaffected.
After a significant six-year tenure with Polygon, Jaynti Kanani, one of its co-founders, has decided to reduce his active involvement in the project. Announcing his intent to venture into "new adventures", Kanani ensures that he will continue to contribute to Polygon indirectly.
After kickstarting Polygon in 2017, around 6 months back, I decided to step back from the day-to-day grind.

I'm more confident in Polygon's bright future and passionate community. I'll be focusing on new adventures while still cheering and contributing to Polygon from the…

— Jaynti Kanani (JD) (@jdkanani) October 4, 2023
Polygon Co-Founder Steps Back
Kanani's departure has stirred varied emotions within the Polygon community. Sandeep Nailwal, another co-founder, expressed his sentiments about the journey they had together and the future of Polygon.
This announcement follows some earlier restructuring in Polygon Labs. In July, Marc Boiron became the new CEO, while the former president, Ryan Wyatt, transitioned into an advisory role. Furthermore, in March, Anurag Arjun, another co-founder, departed as Polygon initiated its modular blockchain project, Avail.
Despite these shifts in leadership, Polygon remains dedicated to its upcoming project, Polygon 2.0. This new initiative emphasizes integrating zero-knowledge proofs and is comprised of four protocol layers, focusing on staking, interoperability, execution, and proofing. With its launch, Polygon 2.0 is expected to bring unprecedented advancements in blockchain technology.
Concluding Thoughts
As for the cryptocurrency market's response, Polygon's native token, MATIC, has shown resilience. The token's price currently hovers around $0.56, marking a slight 1.1% increase in the last day. Kanani's decision to step back from Polygon signifies the ever-evolving landscape of the cryptocurrency and blockchain industries.
As projects like Polygon 2.0 take center stage, it is crucial for companies to adapt, innovate, and ensure their vision aligns with the rapid advancements in technology. The consistency in MATIC's price suggests that the crypto community remains confident in Polygon's trajectory and future prospects.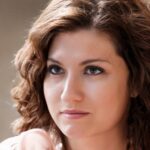 I'm a Cryptocurrency Author and I have been writing about Cryptocurrencies for over 2 years now. I have written many articles on the subject and have been interviewed by some of the biggest names in the industry. My work has been featured on major publications such as Forbes, CoinDesk, and more. I am passionate about Cryptocurrencies and believe that they have the potential to change the world. I am always looking to learn more about this fascinating industry and share my knowledge with others.