Dogecoin (DOGE) maintains its price at around $0.06 amid a struggle between miners selling off holdings and traders injecting fresh capital, creating a delicate price balance.
In the thrilling arena of cryptocurrency, Dogecoin (DOGE) now sits at a precarious equilibrium, priced steadily around $0.06, despite opposing forces attempting to drag it in divergent directions. Miners, harboring a seemingly bearish sentiment, have lightened their wallets, while traders, on the flip side, pour fresh capital into the memecoin, ostensibly aiming to keep it afloat and stabilized.
DOGE technical analysis
The bulls pushed Dogecoin (DOGE) above the 50-day SMA ($0.06) on October 2 but failed to sustain the higher levels. This shows that the bears are selling on minor relief rallies.
The DOGE/USDT pair has reached formidable support at $0.06. Retesting a… pic.twitter.com/fAzwBteDD8

— Nhịp Sống Crypto (@nhipsongcrypto) October 5, 2023
Dogecoin Price Fluctuations
From mid-August, the Dogecoin price has wobbled between $0.06 and $0.063, with miners having reduced their holdings from 4.67 billion DOGE to 4.35 billion DOGE between August 17 and October 5. This sell-off, translating to $19.2 million, exerted a downward pressure on DOGE's market price and could have potentially cascaded into a more severe slump.
In a bid perhaps to shield Dogecoin from plummeting to unsettling lows, traders have injected a notable $28 million into the cryptocurrency, also amplifying the open interest from an average of $205 million on September 21 to $235 million by October 5. This intervention not only potentially dampens the bearish impact of the miners' withdrawal but also provides a stabilizing effect on the price of DOGE.
While this tug-of-war unfolds between Dogecoin miners and traders, it encapsulates the classic dynamics of market supply and demand. The miners' massive sell-off traditionally signals a bearish mood and casts a shadow of impending price reductions. Traders, by contrast, seem to navigate towards maintaining the price by channeling fresh capital, perhaps buoyed by speculative optimism or a belief in Dogecoin's future ascent.
Concluding Thoughts
However, even with these opposing forces battling to define DOGE's financial narrative, it's imperative to recall that the cryptocurrency market, inherently volatile, is influenced by an array of factors. Regulatory changes, technological advancements, and broad market trends all pose potential shifts that could tilt this delicate balance.
For investors and Dogecoin enthusiasts, this moment presents a critical juncture to observe, analyze, and strategize, ensuring that any investment decisions are rooted in comprehensive research and a robust understanding of the crypto market's pulsations. Always navigate through the crypto waters with prudence and foresight, especially when waters are as choppy as Dogecoin's current situation.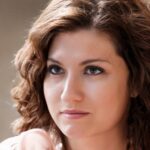 I'm a Cryptocurrency Author and I have been writing about Cryptocurrencies for over 2 years now. I have written many articles on the subject and have been interviewed by some of the biggest names in the industry. My work has been featured on major publications such as Forbes, CoinDesk, and more. I am passionate about Cryptocurrencies and believe that they have the potential to change the world. I am always looking to learn more about this fascinating industry and share my knowledge with others.