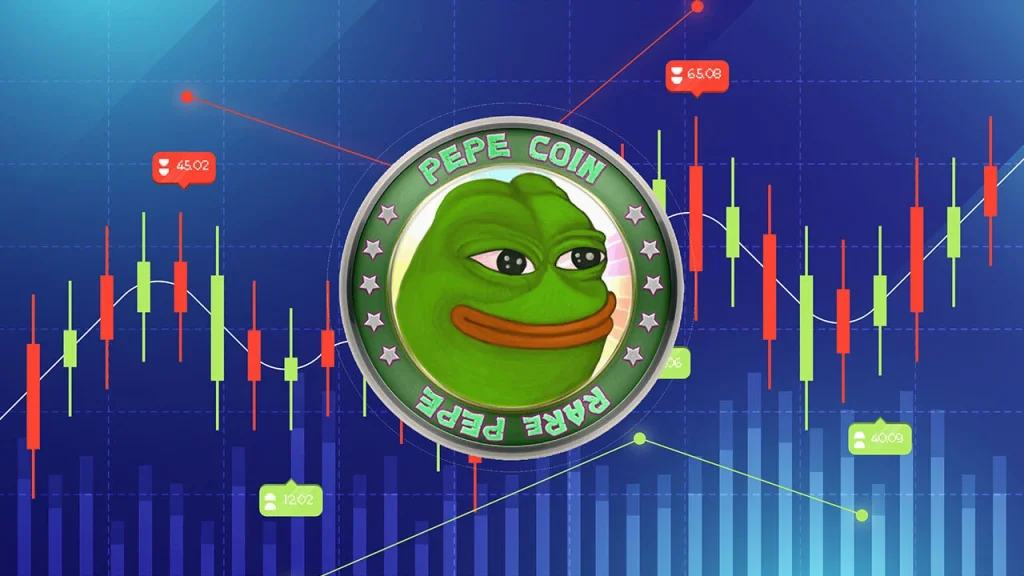 PEPE's value plummets by over 20% as large holders engage in profit-taking, while Cardano (ADA) and XRP show potential for bullish movements.
PEPE has experienced a significant blow recently, with its value plummeting by more than 20% after reaching a local top on July 4. The sudden decline can be attributed to large PEPE holders, also known as "whales," who engaged in considerable profit-taking. In the volatile world of meme tokens, when prices fluctuate dramatically, whales often sell off their tokens to secure their profits. This selling pressure from whales has resulted in the downward spiral of PEPE's price.
The primary event that triggered this downward trend was a massive sell-off from one of PEPE's oldest whales. This entity sold a significant portion of its PEPE tokens at the recent peak, leaving it with around $300,000 worth of the meme coin. This profit-taking action not only affected overall market sentiment but also led to the substantial drop in PEPE's price.
While the crypto market is no stranger to fluctuations, rapid price drops like this one can shake the confidence of investors, especially those new to the industry. However, the meme coin market, which includes PEPE, is notorious for its extreme volatility, with tokens experiencing both massive surges and dramatic falls.
Everyone Awaits Cardano's Next Move
Cardano (ADA), a leading altcoin, is currently caught in an ascending triangle pattern, signaling a potential bullish breakout. With a current price of $0.28, analysts are closely watching for ADA to breach an upward resistance level that could accelerate its upward trend. If this resistance is overcome, ADA may move towards the next resistance level at around $0.3, which coincides with the 50-day Exponential Moving Average (EMA).
Our all time trading volume is at 747 Million $ADA ✈️

To put that into perspective, no project on Cardano has ever even done 300 Million in volume 🤯

Thisss will have an incredible long term impact on $SNEK and the Cardano ecosystem as a whole 🧠 pic.twitter.com/5ptIHJXHU8

— Snek 🐍 (@snekcoinada) July 12, 2023
In addition, the Relative Strength Index (RSI), a crucial momentum indicator, is showing an upward trajectory. An increasing RSI generally indicates growing strength in price movement and is considered a bullish sign.
However, it's important to remember that technical analysis indicators only provide probabilities, not certainties. Market dynamics can change rapidly, and various factors can influence Cardano's actual price movement.
XRP Aims for a 20% Surge
XRP is currently exhibiting a promising technical setup that may lead to a potential 20% surge in its price. The consolidation observed at a crucial support level, which also serves as a trendline support, suggests the possibility of an upward price movement for XRP.
When a consolidation phase aligns with a notable support level, such as the 200 Exponential Moving Average (EMA), it often indicates a potential bounce-back. In XRP's case, the current price is hovering around this robust support, increasing the chances of a rebound.
Historical data supports this scenario, as similar consolidations in the past have led to significant upward price movements for XRP. If history repeats itself, there is a possibility of XRP gaining approximately 20% from its current value.
However, investors should exercise caution and monitor market sentiment. The cryptocurrency market is highly volatile and influenced by unpredictable factors. It is always crucial to base investment decisions on thorough research and implement effective risk management strategies.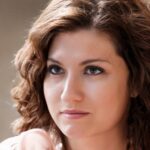 I'm a Cryptocurrency Author and I have been writing about Cryptocurrencies for over 2 years now. I have written many articles on the subject and have been interviewed by some of the biggest names in the industry. My work has been featured on major publications such as Forbes, CoinDesk, and more. I am passionate about Cryptocurrencies and believe that they have the potential to change the world. I am always looking to learn more about this fascinating industry and share my knowledge with others.