Hive Blockchain: Shaping the Future of Blockchain Computing at Mining Disrupt 2023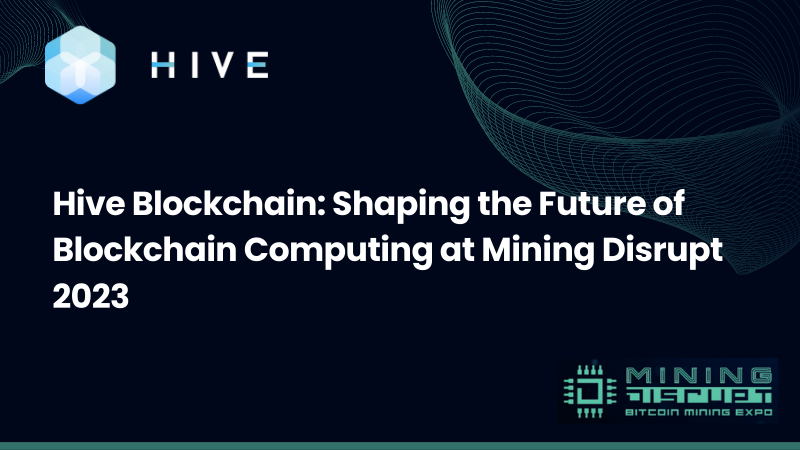 Miami, FL – June 29, 2023 — Hive Blockchain Technologies Ltd., a publicly traded cryptocurrency miner, will sponsor Mining Disrupt 2023 as a title sponsor. The company, listed on the Toronto Venture Exchange under the ticker symbol HIVE, uses green energy to mine cryptocurrencies, exemplifying an ESG strategy since its inception.
Having been at the forefront of blockchain computing, Hive Blockchain brings an unmatched first-mover advantage to the event. The company has consistently strived to bridge the gap between traditional capital markets and the cryptoverse, offering a pure-play blockchain investment for the capital markets and working diligently to maximize long-term shareholder value.
Mining Disrupt 2023, scheduled for July 25-27, will gather a global audience in Miami, Florida, offering a unique convergence point for experts, investors, and innovators within the Bitcoin and blockchain mining industry. Hive Blockchain's contribution as a title sponsor is set to provide an even more robust platform for these significant interactions.
Data centers operated by Hive Blockchain are powered by green energy and are located in Canada, Sweden, and Iceland. These centers mine digital currencies like Bitcoin and Ethereum continuously, providing shareholders with exposure to the operating margins of digital currency mining and a diverse portfolio of crypto-coins.
For more information, visit www.hiveblockchain.com.
About Hive Blockchain Technologies Ltd.:
Hive Blockchain Technologies Ltd. is a growth-oriented company listed on the TSX.V. The company aims to establish a bridge between the blockchain sector and traditional capital markets. In addition to operating green energy-powered data centers, Hive constantly produces new digital currencies such as Bitcoin and Ethereum. The company's operations provide shareholders with exposure to the operating margins of digital currency mining and a portfolio of crypto-coins.
Source: Mining Disrupt Press (https://miningdisrupt.com/)
Media Contact:
Website: https://www.hiveblockchain.com/
Email: info@hiveblockchain.com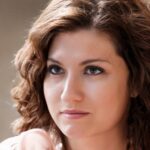 I'm a Cryptocurrency Author and I have been writing about Cryptocurrencies for over 2 years now. I have written many articles on the subject and have been interviewed by some of the biggest names in the industry. My work has been featured on major publications such as Forbes, CoinDesk, and more. I am passionate about Cryptocurrencies and believe that they have the potential to change the world. I am always looking to learn more about this fascinating industry and share my knowledge with others.