MetaMask, a popular DeFi wallet, disappeared from the Apple App Store, causing confusion, but it reappeared later, attributed to Apple's policies.
In a puzzling move, MetaMask, the decentralized finance (DeFi) wallet with a monthly user base of 21 million, was abruptly yanked from the Apple App Store this past Saturday. Although it has since rematerialized, the reasoning behind its short-lived disappearance is still shrouded in mystery.
🚨 Just In: Apple Abruptly Removes MetaMask from App Store, Leaving Cryptocurrency Wallet Users Scrambling for Alternatives

Apple has reportedly removed the widely-used cryptocurrency wallet app, MetaMask, from its App Store.

When trying to visit the app's store page, a… pic.twitter.com/jkuf4zlBYe

— Gokhshtein (@gokhshtein) October 14, 2023
Metamask Removal
The incident unfolded on October 14, as user reports started to flood in on platform X, indicating that MetaMask was nowhere to be found on the Apple App Store. This technical snag also prevented Apple aficionados from directly downloading the app from the official MetaMask site. Taylor Monahan, MetaMask's Lead Product Manager, swiftly responded to the burgeoning concerns, emphasizing that the removal was unforeseen and seemed to stem from procedural issues with Apple's policies, rather than issues with the app itself.
Further amplifying the intrigue, MetaMask's official communication on X confirmed that the app's removal did not originate from any nefarious activities. The team was quick to assure users that they were on top of the situation, though they apologized for any disruptions caused.
However, the plot thickens with MetaMask's team fervently cautioning users against sham versions of their app floating around in the App Store. This warning isn't unfounded, given recent events where scammers duped individuals using fake crypto wallets, with notable figures like Mark Cuban losing substantial amounts in similar deceptions.
Following a brief hour of speculation and uncertainty, MetaMask resurfaced on the App Store, though the curtain hasn't been lifted on the actual cause behind its initial vanishing act.
Concluding Thoughts
This incident underscores the volatile terrain of the crypto landscape, where even established platforms like MetaMask can fall prey to sudden platform policy changes or technical hiccups. It also serves as a stark reminder of the perils posed by counterfeit apps and the importance of stringent security practices within the crypto community.
While MetaMask's quick comeback alleviates immediate concerns, the episode raises questions about the transparency between app platforms and crypto services. As the DeFi space burgeons, bridging the communication gap and establishing clear operational protocols with major tech giants like Apple will be crucial in fostering trust and stability in the ecosystem. Moreover, users' vigilance and adherence to security best practices remain paramount in navigating this dynamic digital frontier.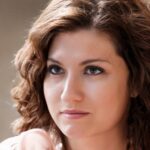 I'm a Cryptocurrency Author and I have been writing about Cryptocurrencies for over 2 years now. I have written many articles on the subject and have been interviewed by some of the biggest names in the industry. My work has been featured on major publications such as Forbes, CoinDesk, and more. I am passionate about Cryptocurrencies and believe that they have the potential to change the world. I am always looking to learn more about this fascinating industry and share my knowledge with others.