Shytoshi Kusama, lead of Shiba Inu project, hints at new use case for Shiboshi, with collaboration with Kanpai agency and Bad Idea AI suggests an exciting development.
In a recent tweet, Shytoshi Kusama, the lead of the Shiba Inu project, hinted at a new use case for Shiboshi. Collaborating with the Kanpai agency and tech project Bad Idea AI, Kusama suggested that something exciting was on the horizon. The tweet read, "Something lovely is coming. #shiboshis #soon."
The accompanying video added to the intrigue, with messages such as, "Shiboshis, something is coming, someone is coming, to give light, to spread love, prepare to be saved, love is here." This enigmatic message has left followers eager to learn more about the potential project or update.
Yesterday, our tech frens @badideaai mentioned a new Shiboshi use case. (Thanks @_Mazrael_ 🤣) The Kanpai agency have been planning just this thing @shiboshisworld. So, safe to say: Something lovely is coming. #shiboshis #soon pic.twitter.com/2RhQXl1cMB

— Shytoshi Kusama™ (@ShytoshiKusama) June 26, 2023
Kusama's Vision for Shiba Inu
These recent updates from Kusama follow a series of messages he shared on Telegram. In these discussions, he emphasized his unwavering commitment to the principle of decentralization, which lies at the heart of the Shiba Inu project. Despite the speculation surrounding the upcoming announcement, Kusama assured his followers that there was still "lots to do."
Kusama also reiterated his dedication to community-led development and revealed plans to step back from the project once Shibarium, the proprietary blockchain of Shiba Inu, is fully developed and multi-token governance is implemented. This emphasis on decentralization aligns with the project's mission of bringing value to the decentralized community rather than extracting it.
Excitement Builds for the "Lovely" Development
As anticipation builds, followers eagerly await the "lovely" development that Kusama hinted at in his tweet. These recent updates and Kusama's forward-thinking perspective highlight his commitment to fostering an ecosystem that benefits the Shiba Inu community. The project has gained a significant following since its inception, and this upcoming development promises to be another exciting chapter in the Shiba Inu story.
As the cryptic tweet continues to generate buzz, Shiba Inu supporters can expect further details about the new use case for Shiboshi in the near future. Kusama's passion for decentralization and the project's commitment to community-led development set the stage for an announcement that could have a significant impact on the Shiba Inu community.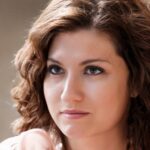 I'm a Cryptocurrency Author and I have been writing about Cryptocurrencies for over 2 years now. I have written many articles on the subject and have been interviewed by some of the biggest names in the industry. My work has been featured on major publications such as Forbes, CoinDesk, and more. I am passionate about Cryptocurrencies and believe that they have the potential to change the world. I am always looking to learn more about this fascinating industry and share my knowledge with others.