Arizona Governor Vetoes Bill Targeting Blockchain Node Taxes
Arizona Governor Katie Hobbs has vetoed a bill that sought to prevent local authorities from imposing taxes on businesses and individuals running blockchain node. The legislation, known as Arizona Bill 1236, aimed to amend sections of statutes concerning blockchain technology by reducing or eliminating taxation and regulation of node operators at the state level.
The bill was approved in the Arizona Senate and House of Representatives before being sent to Hobbs' desk for final approval. However, the governor vetoed the legislation on April 12, her 100th day in office.
Governor Hobbs' Reasons for Vetoing the Bill
The Senate version of the bill stated that running a node on blockchain technology in residence cannot be taxed or charged by any city, town, or county. The bill aimed to categorize blockchain technology as a statewide matter, thereby exempting it from further regulation by local governments.
This legislation was met with opposition from Hobbs, who believed it would have significant negative implications for the state. In her veto letter, Hobbs stated that she was concerned about the bill's broad nature, which would have prevented local governments from implementing reasonable taxation measures that could generate revenue for the state.
Arizona's Pro-Crypto Lawmakers Push for Change
However, not all lawmakers in Arizona share Hobbs' opinion. State Senator Wendy Rogers recently introduced legislation to make Arizona a more crypto-friendly regulatory environment for individuals and businesses. Rogers' proposal includes making Bitcoin acceptable as legal tender in the state and making crypto a tax-exempt property under Arizona's constitution.
Although Arizona's legislature has not yet implemented pro-crypto measures, some lawmakers in the state are optimistic that progress will be made soon. In the meantime, the veto of Arizona Bill 1236 means that local governments in the state may continue to impose taxes and fees on individuals and businesses operating blockchain nodes.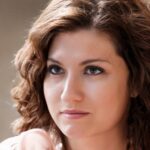 I'm a Cryptocurrency Author and I have been writing about Cryptocurrencies for over 2 years now. I have written many articles on the subject and have been interviewed by some of the biggest names in the industry. My work has been featured on major publications such as Forbes, CoinDesk, and more. I am passionate about Cryptocurrencies and believe that they have the potential to change the world. I am always looking to learn more about this fascinating industry and share my knowledge with others.