Twitter Bitcoin Mentions Now Almost Exactly Mimic Market Cap Dominance
Bitcoin (BTC) the most mentions on Twitter may seem logical — but the reason behind it may be more calculated than many imagined.According to the latest data, Bitcoin's popularity on Twitter by the number of tweets is not only the highest of all the cryptocurrencies — it is proportional to market cap.BTC clings to 65% dominanceFor May 26, Bitcoin tweets numbered 26,778. Tweets including six others — Ether (ETH), XRP, Litecoin (LTC), Tezos (XTZ), EOS (EOS) and Chainlink (LINK) — came to roughly another 13,000.Out of a total of around 39,000 tweets, Bitcoin's share is therefore around 68%. Meanwhile, data from CoinMarketCap shows that at press time, Bitcoin's market cap dominance is 65.7%.Market cap refers to the implied value of all the units of a cryptocurrency that have been created. Bitcoin has not always held the lion's share — in January 2018, for example, its "dominance" was something of a misnomer at just 32%.Now, however, the resemblance between dominance and tweet numbers is striking. ETH, which has a market cap dominance of 8.4%, received around 17% of tweets, while XRP had 8% of tweets and a 3.5% dominance respectively.Cryptocurrency Twitter mentions and number of users. Source: TheTIEBitcoin's Twitter stance has been on the rise since after its March crash, with altcoin mentions conversely hitting multi-year lows.Hard forks lose out twiceThe picture is even starker when comparing hard forks of Bitcoin. Bitcoin Cash (BCH) market cap dominance is around 1.7%, and it received around 2.4% of tweets on May 26.Bitcoin SV (BSV) saw just 110 tweets, or 0.2% of the total, while its market cap dominance is 1.4%.As Cointelegraph reported, BCH is currently trading near all-time lows against BTC. In terms of hash rate, Bitcoin is also well in the lead. At press time, BTC, BCH and BSV hash rates are roughly 80 quintillion, 3.9 quintillion and 1.7 quintillion hashes per second, respectively.Bitcoin's Twitter community often makes headlines in its own right. In May alone, the halving saw a surge in activity, along with a bizarre incident involving Harry Potter author, J.K. Rowling.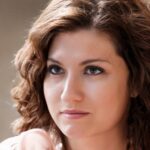 I'm a Cryptocurrency Author and I have been writing about Cryptocurrencies for over 2 years now. I have written many articles on the subject and have been interviewed by some of the biggest names in the industry. My work has been featured on major publications such as Forbes, CoinDesk, and more. I am passionate about Cryptocurrencies and believe that they have the potential to change the world. I am always looking to learn more about this fascinating industry and share my knowledge with others.