Shiba Inu (SHIB) price gained 3%, but weaker network demand and high supply on exchanges may lead to profit-taking and bearish trends.
SHIB Supply on Exchanges Remains High
Shiba Inu (SHIB) has experienced a marginal 3% increase in price this week, with its current value standing at $0.000007. While this may appear as a positive sign, the cryptocurrency is struggling to keep pace with other prominent assets such as Bitcoin (BTC) and Solana (SOL), which have shown more substantial gains. The question on everyone's mind: Can SHIB maintain its upward trajectory, or is it headed for a downturn?
One concerning factor is the persistent high supply of SHIB tokens on various exchanges. As global interest in meme coins has diminished due to ongoing geopolitical tensions and increased market risk aversion, Bitcoin has expanded its dominance. This shift could potentially marginalize SHIB within the broader crypto market, making it less attractive to investors during this bullish phase.
Notably, Shiba Inu holders seem to be preparing for profit-taking. Over the past three weeks, over 1 trillion SHIB tokens have been moved to crypto exchanges, saturating the market with supply. On October 17, Shiba Inu Exchange Reserves peaked at 170 trillion SHIB, slightly decreasing to 169.4 trillion by Friday. This influx of tokens has pushed the total SHIB Exchange Supply to a 50-day high of 169 trillion.
A significant surge in Exchange Reserves often indicates an oversupply of tokens in the market, potentially prompting many holders to sell for immediate profits rather than holding out for a long-term price surge.
Another concerning indicator is the lackluster network activity. Despite the 3% price increase this week, the SHIB Transaction Count has not shown a significant uptick. In fact, daily transactions have decreased, with October 18 recording the lowest count since May 2023. This suggests that SHIB's recent price bump may be more a result of riding the broader market wave than organic growth in its network activity.
JUST ANNOUNCED Can Shiba Inu (SHIB) Price Keep Rising as Traders Enter Profit-Taking Mode?: On-chain indicators provide insights into how Shiba Inu (SHIB) holders could position their trades amid the ongoing… https://t.co/zFuoMTSWl0 #Markets #OnchainAnalysis #SHIBAINUSHIB pic.twitter.com/ODhY2Er4cl

— SYSOP.ai (@sysopai) October 21, 2023
With the number of transactions involving SHIB tokens continuing to decline, the cryptocurrency may face weakening market demand, potentially leading to a bearish price reversal in the near future.
Overall
The road ahead for Shiba Inu (SHIB) appears to be fraught with challenges. High exchange supply and weak network demand raise concerns of profit-taking among holders. The $0.000008 resistance level presents a formidable obstacle for any substantial price rally. As such, it's crucial for SHIB to demonstrate stronger fundamentals and increased network activity to sustain its price growth in the face of growing competition in the cryptocurrency market.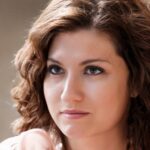 I'm a Cryptocurrency Author and I have been writing about Cryptocurrencies for over 2 years now. I have written many articles on the subject and have been interviewed by some of the biggest names in the industry. My work has been featured on major publications such as Forbes, CoinDesk, and more. I am passionate about Cryptocurrencies and believe that they have the potential to change the world. I am always looking to learn more about this fascinating industry and share my knowledge with others.