Ripple appoints Lauren Belive as Head of U.S. Public Policy and Government Relations to navigate regulatory challenges, aligning with crypto's quest for clarity.

Ripple, the FinTech powerhouse modernizing international payments, recently welcomed Lauren Belive as its new Head of U.S. Public Policy and Government. She brings to Ripple a diverse and influential background, with notable stints in both public policy and corporate sectors, and aims to guide crucial policy dialogues in Washington, D.C.
LAUREN BELIVE'S ROLE @Ripple

➡️ Lead the Engagement in Washington and nationally‼️ #regulation https://t.co/IZycBrdcIY pic.twitter.com/Cx4t9XoMLq

— XRP DROPZ (@DROPZXRP) September 29, 2023
Active Policy Engagement
Lauren Belive intends to not only partake in policy dialogues but to shape them, emphasizing the critical need for proactive engagement in regulatory discussions within the United States. She sees her role as pivotal in steering regulations that could propel the crypto sector forward, benefiting numerous entities and individuals associated with crypto innovations.
Belive has an extensive and varied career. She started in the public sector, working under the chairmanship of Henry Waxman and then as a part of the Obama for America campaign. Post-election, her journey included roles in the White House and the U.S. House Committee on Rules, before transitioning to the private sector with significant positions at Lyft and Zoo
Strategic Move by Ripple
The hiring of Belive is significant for Ripple, which is grappling with a complex regulatory environment. Her experience and insights are expected to fortify Ripple's endeavors to navigate through regulatory intricacies and advocate for regulations conducive to the growth of the crypto sector. This move is synchronized with the intensified lobbying efforts by crypto firms in Washington, D.C., who argue that the current regulatory framework is not only outdated but is risking the outflux of crypto innovations to more friendly jurisdictions.
Lauren Belive's appointment is a strategic step for Ripple, marking its resolve to drive and influence regulatory dialogues. Her extensive experience, spanning government and corporate sectors, could be instrumental in pushing for a regulatory environment that nurtures the crypto ecosystem. Her enthusiasm to work with Ripple's team and shape policies is seen as a beacon of positive change in the ongoing regulatory debates around cryptocurrencies.
Concluding Thoughts
The collaboration between Ripple and Lauren Belive reflects the growing interconnection between government experience and corporate innovation in the crypto space. Ripple's decision to bring on board someone of Belive's stature signals a strategic alignment between experienced governance and innovative technology. As the crypto industry strives for regulatory clarity, having seasoned professionals like Belive leading policy discussions could bridge the understanding gap between legislators and innovators, potentially leading to more informed and balanced regulatory frameworks for the flourishing crypto sector.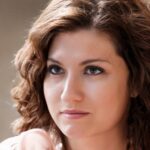 I'm a Cryptocurrency Author and I have been writing about Cryptocurrencies for over 2 years now. I have written many articles on the subject and have been interviewed by some of the biggest names in the industry. My work has been featured on major publications such as Forbes, CoinDesk, and more. I am passionate about Cryptocurrencies and believe that they have the potential to change the world. I am always looking to learn more about this fascinating industry and share my knowledge with others.