P2P.org Launches First Permissionless Direct Non-Custodial ETH Staking App in theSafe Apps Ecosystem
[12th June 2023] – P2P.org, an infrastructure provider on Ethereum and 50 other blockchains, has launched the first-ever direct staking app on the Safe Wallet Apps ecosystem.
The first of its kind app on the Safe Apps Ecosystem allows users to quickly and easily direct stake ETH with just a few clicks while maintaining full custody of their assets, additionally, it allows clients to avoid smart contract risk associated with liquid staking protocols. Safe Wallet currently stores $39B+ in digital assets for its users, with our Safe App integration it's another step towards our vision to support non-custodial staking services to a growing DeFi community, whilst allowing full ownership over their digital assets. Additionally, Safe Wallet users will still benefit from P2P.org's slashing protection guarantee.
"Today, we're thrilled to announce the highly-anticipated launch of our direct ETH staking app on the Safe Apps ecosystem. Our dedicated team has poured tremendous effort into developing this alongside the team at Safe. We look forward to giving the users of the Safe App ecosystem the ability to seamlessly participate in swift and secure direct ETH staking with just a few clicks whilst maintaining total ownership over their staked ETH." said Alex Esin, Chief Executive Officer of P2P.org.
Users will enjoy a significantly enhanced user experience provided by the P2P.org app, which features an optimized UI experience and a streamlined integration to P2P.org staking infrastructure. This smoother and more efficient direct staking process saves users valuable time and effort. During development, the Safe team has thoroughly reviewed and approved the app, ensuring its security and reliability. By leveraging the Safe ecosystem, users can confidently stake their ETH, knowing they operate within a trusted and secure environment.
At P2P.org, we remain committed to ensuring true ownership to a user's digital assets and providing users with a genuine decentralized non-custodial staking experience. Our new app on the Safe Apps ecosystem reinforces our dedication to creating secure and user-centric services. We invite users to join us in this exciting journey as we revolutionize the world of direct ETH staking.
P2P.org operates across various blockchains, including Ethereum, Cosmos Hub, Polkadot, Kusama, and Solana. It has provided non-custodial staking opportunities to stakers with over 1.6 billion USD across 50 networks.
About P2P Validator
P2P.org launched in 2018 with a mission to build its vision of a decentralized future and empower stakers with non-custodial opportunities. With over $1.6B staked assets, P2P.org has emerged as a leader in the space. Being pioneers in the field, the team at P2P.org has played a pivotal role as early validators on various networks allowing them to win in the game of zones and game of stakes on Cosmos and build the unique stake rebalancing solution.
Media Contact
Richard Bagshaw
Email: Richard.Bagshaw@p2p.org
Telegram: @RickBagshaw
Links:
Safe App Ecosystem: https://app.safe.global/apps
P2P.org staking: http://eth.p2p.org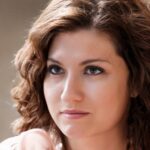 I'm a Cryptocurrency Author and I have been writing about Cryptocurrencies for over 2 years now. I have written many articles on the subject and have been interviewed by some of the biggest names in the industry. My work has been featured on major publications such as Forbes, CoinDesk, and more. I am passionate about Cryptocurrencies and believe that they have the potential to change the world. I am always looking to learn more about this fascinating industry and share my knowledge with others.