Humanode.io Introduces Revolutionary Blockchain Decentralization with Innovative Biometric Verification
SAN FRANCISCO, CA, June 14, 2023 – Humanode.io, an innovator in blockchain technology, has today announced a groundbreaking advancement towards true blockchain decentralization. In an industry-first move, the company leverages biometric verification to ensure a one-to-one correlation between humans and nodes – a development that upholds the core tenets of blockchain technology, giving power back to the people.
"Our technology bridges the gap between blockchain's original promise of decentralization and the plutocratic reality seen in modern Proof of Work (PoW) and Proof of Stake (PoS) protocols," explained Victor Paradigm, Co-Founder of Humanode.io. "We're ushering in a new era where each human corresponds to one node and wields one vote. This allows us to create an authentic, democratic blockchain network."
Humanode.io has re-envisioned the architecture of the blockchain using the following key components:
Substrate framework for custom, scalable, and interoperable blockchain networks
Private AI-based biometric search and matching, ensuring each participant is a unique human
Consensus agnostic protocol adaptable to future consensus algorithms
Decentralized auditable liveness detection employing over 60 AI modules
In addition, the company introduced the DAO Vortex, a decentralized decision-making system that treats all network participants equally. Further, its platform is equipped with an EVM-compatible smart-contract layer, allowing developers to create and execute smart contracts using the Ethereum Virtual Machine.
Understanding the pervasive issue of bots in today's digital world, Humanode.io is also proud to present the BotBasher. This tool, integrable with Discord servers, establishes Sybil-resistant lists of verified humans, helping preserve online communities' integrity.
Alongside these innovations, the company announces forthcoming community initiatives, including a bug bounty program and an incubation project for ideas utilizing the Humanode.io tech stack.
Humanode.io offers a standardized protocol for crypto-biometric authentication via OAuth 2.0, ensuring the secure and confidential processing of biometric data. The system's accuracy is second-to-none, with less than one false positive in 125 million attempts, offering unmatched Sybil resistance.
Victor Paradigm elaborates, "At Humanode.io, we believe in a future where the power and potential of blockchain are accessible to everyone. Through our innovative approach, we are committed to making this a reality."
In 2023, Humanode.io plans to launch a series of ground-breaking developments, which include distributed private biometric enclaves and open-source repositoriesin Q2. This will be followed by the introduction of zero-knowledge biometric tests in Q3, and culminating the year with a cost-based fee system in Q4.
In 2024, Humanode.io will unveil a streamlined one-click app, a proposal pool system, the Vortex DAO, and a comprehensive developer framework in Q1. The second quarter will bring multi-modal biometric security and Formation. By Q3, the company will begin testing BCI/Neurosignatures in private and expand Fath.
For further information about Humanode, please visit https://humanode.io/.
Humanode.io Mainnet running for 6 months without any issues, launched Discord integration – BotBasher which now has over 200,000 users. The team is currently focusing on EVM as the main development track.
Media Contact:
Email: core@humanode.io
Website: https://humanode.io/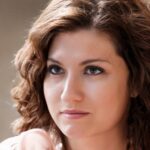 I'm a Cryptocurrency Author and I have been writing about Cryptocurrencies for over 2 years now. I have written many articles on the subject and have been interviewed by some of the biggest names in the industry. My work has been featured on major publications such as Forbes, CoinDesk, and more. I am passionate about Cryptocurrencies and believe that they have the potential to change the world. I am always looking to learn more about this fascinating industry and share my knowledge with others.