Mike Selig's analysis sheds light on the XRP ruling, clarifying that XRP itself is not a security, but it can be sold as part of one, emphasizing the need for legislative action.
Crypto and finreg lawyer, Mike Selig, took to Twitter recently to provide invaluable insights regarding the complexities surrounding the classification of XRP. Selig, an expert in the field, has shed light on the actual significance of the XRP ruling in the ongoing legal battle between Ripple and the Securities and Exchange Commission (SEC).
The Key Distinction
At the core of Selig's analysis lies a key distinction made by Judge Torres during the proceedings, which holds significant implications. Contrary to popular belief, XRP itself was not deemed a security by the court. Instead, the ruling emphasized that XRP, when considered as computer code, shares traits with fungible commodities. However, the notable aspect highlighted by Selig is that XRP can potentially be sold as part of a security, thereby subjecting it to securities laws under specific conditions.
Selig clarified this distinction, stating, "Judge Torres held that XRP itself is not a security, but it can be sold as part of a security."
Continue to hear commentators saying Judge Torres held that XRP is a security when sold to institutions and not a security when sold to retail. This is incorrect. Judge Torres held that XRP itself is not a security, but it can be sold as part of a security. /1

— Mike Selig (@MikeSeligEsq) July 30, 2023
Regulatory Ambiguity and Investor Protection
Selig's analysis brings into focus the well-known "Howey test," which determines whether a contract, transaction, or scheme qualifies as an investment contract, falling within the scope of securities laws. This regulatory void, as Selig coins it, has created ambiguity in the regulation of crypto assets, allowing some freedom for the industry. However, it has also raised concerns about investor protection and market integrity.
To address this regulatory gap, Selig suggests that legislative action is necessary. He advocates for empowering regulatory agencies such as the SEC or CFTC with expanded authority to develop specialized regulations tailored to the unique characteristics of crypto assets. Selig believes that this would provide much-needed clarity and guidance to market participants.
However, Selig highlights that legislative support is crucial since the SEC's jurisdiction alone might not be enough to tackle the complexities of the evolving crypto landscape. Without sufficient legislative backing, the SEC's ability to effectively address the intricacies of the crypto industry could be limited.
SEC's Approach and Jurisdiction
Selig notes that the SEC seems to lean toward treating crypto assets as securities when targeting specific investors. By considering the investment contract, transaction, or scheme as the security itself, rather than the underlying token, this approach aims to fill the regulatory void. However, Selig cautions that without proper legislative support, the SEC's efforts to navigate the complexities of the crypto industry could be restricted.
In conclusion, Selig's insights into the XRP classification ruling have highlighted the nuances and implications it holds for the ongoing Ripple-SEC legal battle. The distinction between XRP as a commodity-like computer code and its potential inclusion in securities offerings has significant ramifications for the crypto industry as a whole. Filling the regulatory void through legislative action and empowering regulatory agencies could provide much-needed clarity and ensure investor protection in the evolving crypto landscape.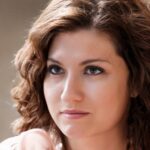 I'm a Cryptocurrency Author and I have been writing about Cryptocurrencies for over 2 years now. I have written many articles on the subject and have been interviewed by some of the biggest names in the industry. My work has been featured on major publications such as Forbes, CoinDesk, and more. I am passionate about Cryptocurrencies and believe that they have the potential to change the world. I am always looking to learn more about this fascinating industry and share my knowledge with others.