Financial Times Misreporting Did Not Cause a Sell-Off
Let's face it, most of us just don't have the time to fully research everything we end up forming an opinion about.
This can be quite dangerous if your job is to report accurately on breaking news, especially when complex financial products and regulations are concerned.
Luckily, some false reporting over the weekend did not incite a market panic, but it did certainly cause a lot of confusion when the Financial Times printed this false headline. …
To clarify, the U.K. financial watchdog known as the Financial Conduct Authority (FCA) put out a press release on Saturday stating that "Binance Markets Limited is not permitted to undertake regulated activity in the UK."
To the uneducated, this opening sentence of the presser may seem ominous.
However, only a few sentences later, it clarifies that advertising and selling crypto assets does not require FCA regulation, and that the FCA only regulates derivative products like futures, options, and contracts for difference (CFDs).
In other words, the FCA was simply clarifying that Binance is not allowed to offer these specific products.
. In short, this press release was an enforcement action against Binance for offering complex products where they shouldn't have.
This in no way indicates a policy shift from the U.K. regulators regarding crypto assets.
For what it's worth, Binance was ostensibly trying to achieve compliance in this area, but did not do it to the FCA's standards in the time frame provided to them, hence the clarification.
Accountability
By now, Adam Samson and Philip Stafford, who covered this matter for the Financial Times, are no doubt aware of their error, which we can only hope was due to negligence and not intentional.
However, thumbing through more than 500 comments on the article, it's clear that many of their readers are not very friendly toward the crypto industry, and I can see how they might want to play to this part of their audience.
Despite the reality of the situation, the two Financial Times authors are clearly attempting to frame this story as a change in policy from the FCA, implying that much more harsh actions were to be expected from global regulators.
As the article writes, "The intervention is a sign of how regulators are cracking down on the cryptocurrency industry over concerns relating to its potential role in illicit activities such as money laundering and fraud, and over often weak consumer protection."
This is a clear fabrication, and nothing could be further from the truth. This action was more likely about leverage than anything else.
As a largely unregulated market, the availability of leverage in crypto has been a concern of mine for a long time, and in our opinion, it has been a large contributing factor to unnecessary volatility, including the most recent rise above $60,000 and subsequent pullback.
It's also the source of the most devastating losses incurred by inexperienced traders, so we applaud the FCA's efforts to protect their consumers.
Hashmageddon
On an unrelated note, we've noticed recently that due to the mining crackdown in China, Bitcoin's hash rate has taken a dive.
In this graph, we can observe a total drop of 69% from the peak, as the hash rate is now at its lowest level in two years.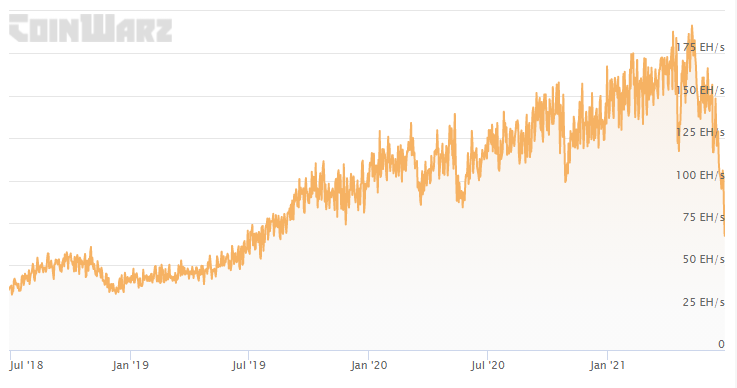 Unverified images of Bitcoin ASIC miners that have gone offline are all over social media. Though we have no proof, it does seem likely that many of these rigs will be shipped elsewhere and plugged back in within the next few weeks.
No, this is not anything to worry about. In fact, it appears to be a good thing, as mining operations move away from China.
As we recently pointed out, the exponential rise of Bitcoin's hash rate was a cause of some concern, and so it's good to see it cool down. In our opinion, there's still more than enough hash power to keep the network safe and secure, and there's no reason to think that any of this will have a significant impact on market pricing.
The downside, however, is that block times have spiked, so anyone sending bitcoin across the network should be prepared to wait longer than usual.
Given that the number of transactions on the network has been low lately, I don't see this as a problem right now.
Bitcoin is programmed to offset these types of changes in hash rate with a difficulty adjustment. The next one is currently set for this Friday, and it is likely to be the largest downward difficulty adjustment ever.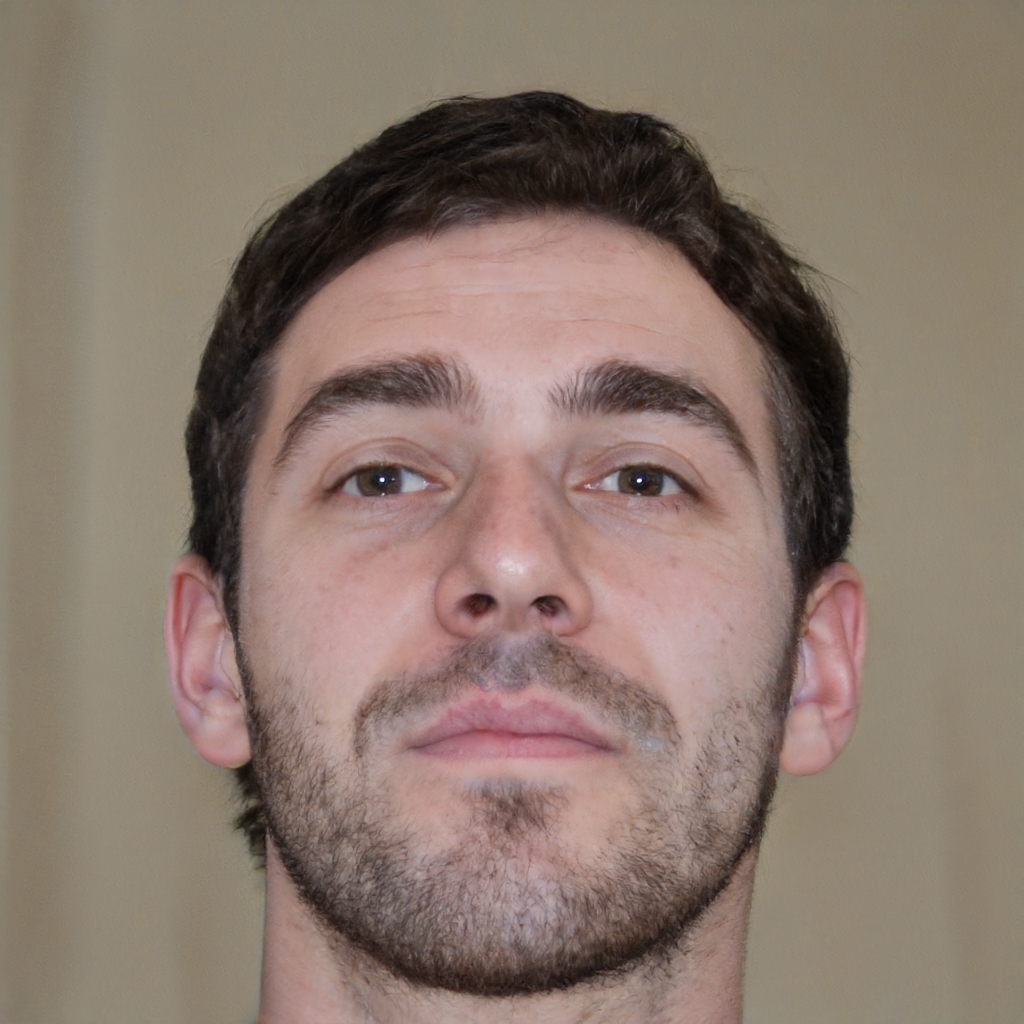 I'm a highly sought-after speaker and advisor, and have been featured in major media outlets such as CNBC, Bloomberg, and The Wall Street Journal. I am passionate about helping others to understand this complex and often misunderstood industry. I believe that cryptocurrencies have the potential to revolutionize the financial system and create new opportunities for everyone.