iFinex, the parent company of Bitfinex and Tether, plans to buy back $150 million worth of shares from investors who acquired them during a 2016 swap arrangement following Bitfinex's $71 million hack.
Key Takeaways
iFinex aims for $150m buyback to regain control post-2016 hack ordeal.
The $10 per share offer targets those involved in the 2016 swap.
Objective includes supporting Bitfinex Group's regulatory applications.
The deal signifies about 9% of iFinex's outstanding capital.
In a strategic move to regain control and alleviate regulatory scrutiny, iFinex Inc., the parent company of notable crypto exchange Bitfinex and Tether, has proposed a significant $150 million share buyback, targeting investors who participated in a 2016 share swap arrangement.
This decision follows the tumultuous period in 2016 when Bitfinex fell victim to a debilitating $71 million hack. To navigate the crisis, the exchange offered users BFX tokens, which were subsequently redeemable for shares. According to documentation distributed to investors, the Hong Kong-based firm has now reportedly offered a buyback price of $10 per share for 15 million shares, a gesture meant to "support the Bitfinex Group's regulatory applications and to address scrutiny."
Bloomberg notes that this deal equates to approximately 9% of iFinex's outstanding capital, contingent on the firm "receiving an influx of cash from at least one of its subsidiaries." The particulars of this outcome remain undisclosed, with Bitfinex withholding public comment at this stage.
Bitfinex parent offers $150m share buyback to regain control pic.twitter.com/mzuzho82qA

— Ahmed (@amdr002) October 11, 2023
It's pivotal to remember the historical context: Bitfinex was notably hacked on August 2, 2016, resulting in the loss of 119,756 BTC (valued around $3.2 billion currently), one of the most significant breaches in BTC history. The aftershock was palpable, sending the cryptocurrency's price tumbling by a striking 20%, cascading from $600 to $400.
Conclusion
iFinex's move can be interpreted as a strategic play to not only regain control but also placate regulatory scrutiny and establish a robust platform for future operations, particularly against the historical backdrop of one of the most infamous hacks in cryptocurrency history. As the crypto industry continues to mature and regulatory frameworks tighten, such strategic initiatives from companies like iFinex may become more commonplace, signaling a drive towards heightened security, transparency, and regulatory compliance within the sector. The outcome of this buyback and its implications on iFinex's future operations and regulatory standing will indeed be pivotal to watch unfold in the coming months.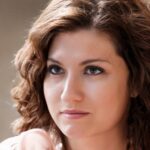 I'm a Cryptocurrency Author and I have been writing about Cryptocurrencies for over 2 years now. I have written many articles on the subject and have been interviewed by some of the biggest names in the industry. My work has been featured on major publications such as Forbes, CoinDesk, and more. I am passionate about Cryptocurrencies and believe that they have the potential to change the world. I am always looking to learn more about this fascinating industry and share my knowledge with others.