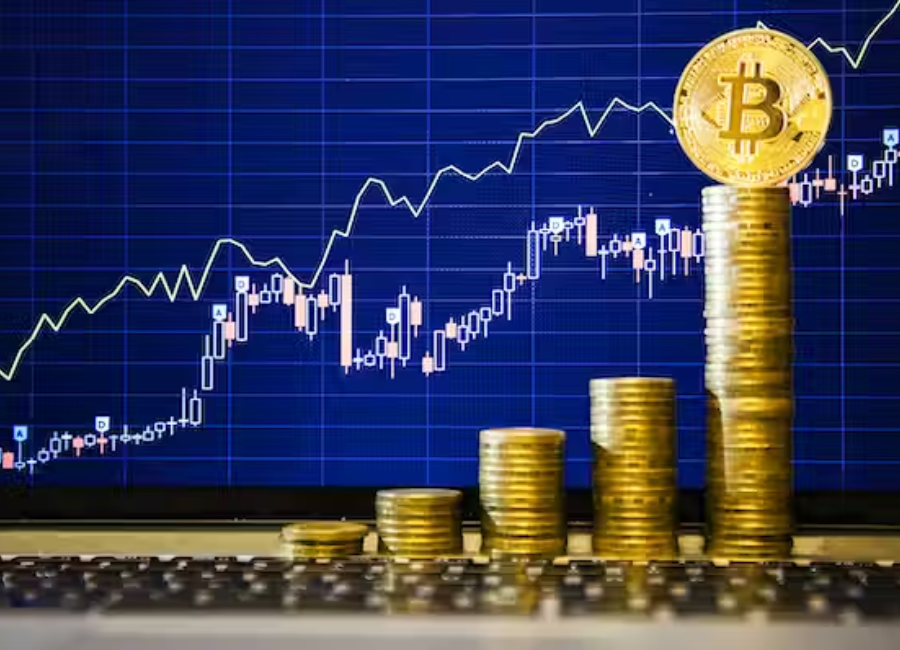 Prominent figure Seth Fin believes Bitcoin's recent surge and potential spot ETF approval could lead to a price range of $150,000 to $350,000.
Key Takeaways
Bitcoin's recent surge of 10% sparks optimism.
Seth Fin predicts Bitcoin could reach $150,000 to $350,000.
Factors include regulatory uncertainties and Spot ETF prospects.
Expanding institutional and global interest fueling the surge.
In the ever-volatile world of cryptocurrency, Seth Fin, a prominent figure, is brimming with enthusiasm over Bitcoin's recent sudden surge of 10%. However, what truly captivates his attention is the prospect of Bitcoin skyrocketing to a range between $150,000 and $350,000, with the support of major institutions.
Already overwhelmed by a rally of the paper coins?

Just wait until you see how $BTC reacts at #ATH

Volume, $5k-$10k green long candles, that's when one will know the driving force of #Bitcoin

I am pre-assuming the price, surge to $120k-$150k in a bull run

Less or high? pic.twitter.com/MVrK6xKIMD

— 🌊Satoshi's Tears🌊 (@TearOfSatoshi) October 25, 2023
Price Assumptions
In a recent Twitter post, Seth Fin delved into the meteoric 10% rise in Bitcoin's value in a single day, attributing this remarkable ascent to the evolving landscape of the cryptocurrency realm in October 2023.
Several key developments have played a significant role in Bitcoin's surge. Notably, the United States Securities and Exchange Commission (SEC) faced a series of courtroom losses, injecting uncertainty into the regulatory outlook. Furthermore, a false report, erroneously declaring the approval of BlackRock's Spot Bitcoin Exchange-Traded Fund (ETF), triggered a frenzy of Bitcoin purchases, causing prices to soar by $3,000 in a mere 30 minutes.
Yet, what has captured the imagination of many is the upcoming Bitcoin halving. Seth Fin envisions the post-halving era as a stage where Bitcoin could experience frequent, astounding surges coupled with occasional 20% dips. His depiction includes Bitcoin transcending its current boundaries, ultimately reaching what he terms the "upper channel," with price projections ranging from $150,000 to $350,000.
But what stirs Seth's excitement even more is the potential approval of the Spot Bitcoin ETF. This approval would be a game-changer for the cryptocurrency world. In his post, Seth hints at major players like BlackRock, Fidelity, and prominent banks, along with pension funds, potentially preparing to allocate more than $10 billion into the cryptocurrency market. Moreover, he suggests that entire countries might soon dive into the crypto sphere.
This expanding participation in digital assets could indeed transform the landscape, and the recent October 2023 surge in Bitcoin's price might just be the beginning of a remarkable journey.
To Conclude
The cryptocurrency market continues to evolve, with Bitcoin's recent surge showcasing its resilience and potential for massive gains. Seth Fin's bullish outlook, backed by the upcoming halving and the tantalizing possibility of a Spot Bitcoin ETF approval, highlights the growing interest from major institutions and even entire nations in the crypto space. While the road ahead may still be unpredictable, the prospect of Bitcoin reaching new heights is undoubtedly captivating for investors and enthusiasts alike.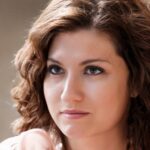 I'm a Cryptocurrency Author and I have been writing about Cryptocurrencies for over 2 years now. I have written many articles on the subject and have been interviewed by some of the biggest names in the industry. My work has been featured on major publications such as Forbes, CoinDesk, and more. I am passionate about Cryptocurrencies and believe that they have the potential to change the world. I am always looking to learn more about this fascinating industry and share my knowledge with others.