Binance resumes services in Belgium after a three-month hiatus due to regulatory concerns, with specific compliance modifications undisclosed.
Binance, a prominent crypto exchange, has reinvigorated its services for Belgian users, three months post the imposition of a halt by Belgium's finance regulator. The earlier cessation was mandated due to purported infringements of Belgium's laws related to anti-money laundering and counter-terrorism financing, leading Binance to redirect its Belgian user base to its Poland entity.
Great news for our Belgian community 🇧🇪

We've now reopened registrations and access to #Binance products and services in Belgium. https://t.co/IActiqYMjm

— Binance (@binance) September 25, 2023
Binance Comeback
This comeback, announced on September 25 via a post on X (formerly Twitter), denotes the reavailability of various Binance products and services to Belgian users, adhering to the new Terms of Use. However, Binance did not elucidate the changes made to adhere to regulations and thereby reinstate its services in Belgium.
The original discontinuation on June 23 saw the Belgian Financial Services and Markets Authority accuse Binance of delivering crypto-related services "from non-European Economic Area countries." This immediate imposition required Binance to communicate with its Belgium-based clientele and return all crypto and private keys in possession.
Binance's reopening in Belgium is a crucial development in the crypto exchange's journey amidst complex regulatory landscapes. The nuances of the adjustments made by Binance to align with Belgium's regulations remain ambiguous, reflecting a wider trend of crypto platforms navigating intricate legal frameworks. This reentry could signify Binance's resilience and adaptability in conforming to diverse regulatory prerequisites across geographies.
Concluding Thoughts
Moreover, Binance's strategic maneuvers in Europe, such as plans to delist stablecoins by June 2024, illuminate the ongoing recalibrations by crypto entities to accommodate forthcoming legislations like the European Union's MiCA. This development, coupled with internal dynamics in Binance's U.S. entity, are focal points for stakeholders, showcasing the multifaceted challenges and transformations within the crypto sphere. Observers and participants alike would be keen to discern the evolving synergies between regulatory entities and crypto platforms in shaping the future trajectory of digital assets.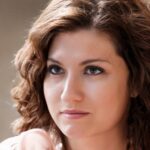 I'm a Cryptocurrency Author and I have been writing about Cryptocurrencies for over 2 years now. I have written many articles on the subject and have been interviewed by some of the biggest names in the industry. My work has been featured on major publications such as Forbes, CoinDesk, and more. I am passionate about Cryptocurrencies and believe that they have the potential to change the world. I am always looking to learn more about this fascinating industry and share my knowledge with others.