Binance exits the Russian market, selling its business to CommEX due to compliance concerns. Transition will last a year for user convenience.

In a decisive action, Binance has formalized its decision to step away from the Russian market. The crypto giant has confirmed the sale of its entire Russian arm to the emerging player, CommEX. This pivot stems from Binance's intent to keep its operations in harmony with its compliance principles.
As highlighted in a blog post penned by Noah Perlman, the Chief Compliance Officer of Binance, the future scope of operating in Russia appears fraught with challenges. Perlman's words crystallize the company's stance, noting, "Operating in Russia doesn't resonate with Binance's compliance ideology. While we're optimistic about Web3's global growth, our attention will now be on the other 100+ countries where we have a presence."
Binance has entered into an agreement to sell the entirety of its Russia business to CommEX (https://t.co/JJRKCo9coA).

To ensure a smooth process for existing Russian users, the off-boarding process will take up to one year. All assets of existing Russian users are safe and…

— Binance (@binance) September 27, 2023
Smooth Transition is the Priority
Binance has meticulously planned the transition period to span approximately a year. The agenda is clear – facilitate Russian users in their shift from Binance to CommEX without any hitches. Throughout this transitional journey, both Binance and CommEX are set to work hand in glove, ensuring users have a seamless experience migrating their digital assets.
Furthermore, Binance has been explicit in communicating to its Russian user base that their assets are in safe hands. The company's future course of action will involve phasing out all exchange-related activities in Russia in the subsequent months.
Concluding Thoughts
With this sale, Binance's Russian chapter comes to a close. While they maintain their operations across more than a hundred nations, this exit from Russia is definitive. Notably, the specifics of the deal remain under wraps, with the company clearly stating that post-sale, there would be no shared revenue mechanisms or opportunities to re-acquire stakes. This departure strategy sharply contrasts with the approaches of other global entities leaving Russia, indicating a total break.
This strategic move by Binance underscores the pivotal role of compliance in today's crypto world. It acts as a testament to the imperative nature of firms having a sturdy compliance framework, especially in zones with potential operational hindrances.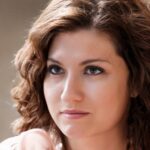 I'm a Cryptocurrency Author and I have been writing about Cryptocurrencies for over 2 years now. I have written many articles on the subject and have been interviewed by some of the biggest names in the industry. My work has been featured on major publications such as Forbes, CoinDesk, and more. I am passionate about Cryptocurrencies and believe that they have the potential to change the world. I am always looking to learn more about this fascinating industry and share my knowledge with others.