Revuto, a fintech company leveraging web3 technology to revolutionize how you manage and pay for your subscriptions, closed a seed round of over $2M with Alpha Token Capital and Segma Ventures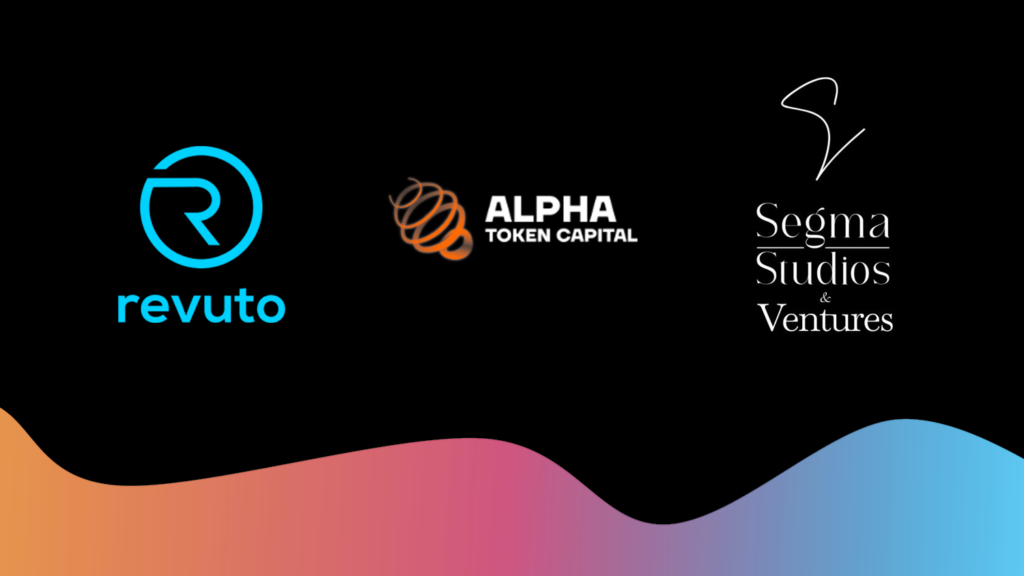 Dubai, 3 November 2023 – Revuto, a pioneering Web3 payment and subscription management platform that simplifies the way individuals manage their subscriptions for everything from entertainment services like Netflix and Spotify to productivity tools such as Asana and Google Workspace, has announced the successful close of its +$2M Seed funding round.
The fintech company that closed one of the most successful token sales in 2021, raising $10M from retail investors in less than 30 minutes, is closing its second round of funding with a +$2M raise led by Alpha Token Capital, with participation from Segma Ventures, and previously BlackDragon VC. It's a follow-on raise from the $3M seed round, giving access first to retail investors, raising $150K via BTC Ordinals in Q2.
The company is thrilled to attract additional funding for rapid expansion and innovation, with major announcements and partnerships slated for 2024. Among the highly anticipated developments is the launch of Revuto's debit card and cashback program, which expects to redefine the future of digital payments and subscription management.
The company's CEO, Vedran Vukman, says, "Since successfully closing the token sale in an amazingly short time and onboarding over 360k users to our mobile app, the company has been working on launching the debit card program supporting crypto payments. Additional funding from institutional investors will help us to deliver the most anticipated product within the Revuto ecosystem and its (REVU) token economy".
Adding to the excitement, Revuto has appointed Alex Garcia, a serial entrepreneur who has worked on global strategy and operations at MoonPay Ventures, as a strategic advisor. Alex's experience in the fintech and Web3 industries will provide valuable insight and guidance as Revuto continues to expand and scale to the next stage.
About Revuto
Revuto has been one of the leaders in the crypto space in helping web3 adoption. It's bringing crypto to the masses by solving a real-world problem for users who haven't necessarily had contact with crypto in the past.
Unlike any other service on the market, Revuto, which holds a European E-Money Licence, empowers users to effortlessly navigate their monthly subscriptions, just like managing video or virtual machine services, while enabling payments.
The app uses crypto for subscription payments and offers cashback, and referral rewards, and staking incentives to help people pay less or even earn money on their subscriptions along with crypto-liquidity pools to allow people to borrow funds to pay for their subscriptions even when they don't have money on a due date and NFTs to monetize prepaid but unused subscription periods. All features within the Revuto ecosystem using web3 technology are tailor-built with the simple goal of helping people protect their funds from unwanted charges, keeping their payments secure and private, and, most importantly, saving them money.
"Once Revuto launches its debit card program supporting crypto, the company aims to save users millions of dollars and allow them to subscribe to any service without a fear of losing money even if they opt-in for free trials and forget to unsubscribe on time, which most people usually do", Vedran adds.
Revuto will launch its debit card program in the EEA and UK in Q2 next year. The plan is to extend coverage in other regions. So far, Revuto has offered its users passive subscription management where they can add their subscriptions to receive mobile and email notifications about due payments, secure password sharing and storing, use a non-custodial crypto-wallet and staking center, and also use FIAT to crypto on-ramp.
The subscription economy is a rapidly growing industry aiming to push 75% of all businesses to offer their products and services on a subscription business model in the next 3-5 years, the latest industry researchers say. Knowing that, the plan is to make subscriptions accessible to everyone and protect them from unwanted charges by allowing them to easily control to whom, when, how much, and with what (FIAT or Crypto) they pay. Also, Revuto is the first company that will add a social component to your subscriptions, allowing you to share subscription payments with others, send them as a gift, or get suggestions on subscriptions you may be interested in trying out but without fear of losing money in so-called free-trial traps.
To start saving on your subscriptions, download the Revuto app for iOS and Android devices and join the Revuto family now.
For media inquiries, please contact: daniela.loga@revuto.com
Check out Revuto on social media: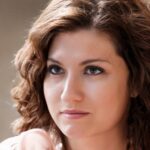 I'm a Cryptocurrency Author and I have been writing about Cryptocurrencies for over 2 years now. I have written many articles on the subject and have been interviewed by some of the biggest names in the industry. My work has been featured on major publications such as Forbes, CoinDesk, and more. I am passionate about Cryptocurrencies and believe that they have the potential to change the world. I am always looking to learn more about this fascinating industry and share my knowledge with others.