Money Expo Global Announces 2nd Edition Money Expo Mexico 2024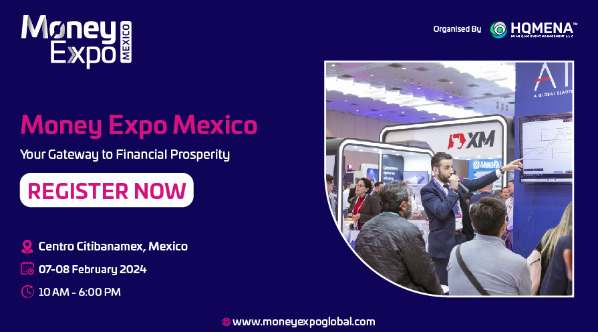 Money Expo Global, the premier gateway to global financial integration, is excited to announce the return of Money Expo Mexico for its second edition on February 7 and 8, 2024. This extraordinary event brings together financial experts, thought leaders, and innovators from around the world, creating a dynamic platform for discovery, learning, and collaboration, spanning from traditional finance to cutting-edge fintech.
About the Event
Money Expo Mexico, the leading financial event, is set to take Mexico City by storm, offering a two-day journey into the world of finance and investment. With the aim to broaden the horizons of financial professionals, enthusiasts, and novices, the event promises to provide a platform for trading and investing a wide range of asset classes like Currencies, Digital Assets, Commodities, Equities, US Stocks, Gold, And Crude Oil
The first edition of Money Expo Mexico, held in 2023, was a resounding success, with over 3000 visitors and 50 exhibitors. Building on this success and expanding further, Money Expo Mexico 2024 is poised to be even more remarkable, with additional opportunities and companies on the horizon.
Why Mexico?
Mexico, a thriving financial capital, is well-prepared to host Money Expo Mexico 2024. The event acts as a bridge not only for local professionals but also for international financial leaders, converging to explore the potential of Mexico's financial ecosystem.
Highlights of Money Expo Mexico 2024:
Date: February 7-8, 2024
Venue: Centro Citi-Banamex, a prestigious location
Topics: Covering a wide spectrum from traditional finance and investing to the dynamic fintech landscape and emerging markets.
Money Expo Mexico is designed to be an inclusive event, welcoming individuals at all stages of their financial journey. From those taking their first steps in the world of finance to seasoned professionals seeking new opportunities, the event provides a unique space for interaction with exhibitors, exploration of financial products and services, and the discovery of innovative solutions.
Join the Financial Revolution at Money Expo Mexico 2024 – an invitation to engage in a dynamic conference, learn from thought leaders and connect with experts from around the world. Be part of this global financial integration movement and unlock new possibilities.
For more information, registration, and sponsorship opportunities, please visit https://moneyexpoglobal.com/mexico/
Contact us: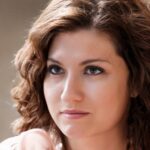 I'm a Cryptocurrency Author and I have been writing about Cryptocurrencies for over 2 years now. I have written many articles on the subject and have been interviewed by some of the biggest names in the industry. My work has been featured on major publications such as Forbes, CoinDesk, and more. I am passionate about Cryptocurrencies and believe that they have the potential to change the world. I am always looking to learn more about this fascinating industry and share my knowledge with others.