Digital Asset Rally Resumes Despite "Growth Scare"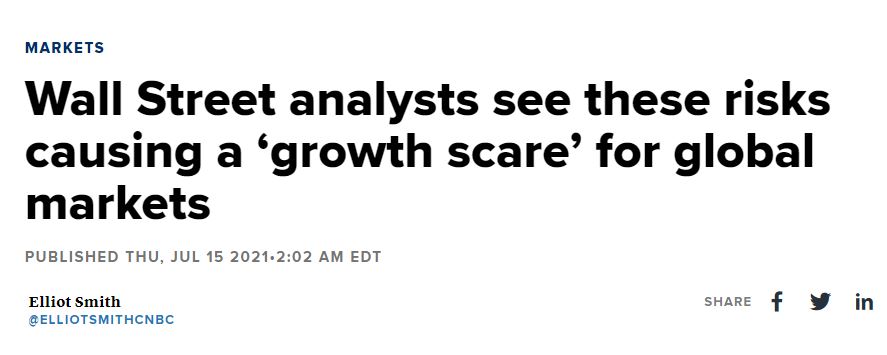 It's a term you don't hear very often among Wall Street analysts, but several financial firms have recently described the economy as presenting a "growth scare."
According to Hamilton ETFs, a growth scare is "a correction in anticipation of slowing economics growth that is not accompanied by an actual decline in GDP or at least a decline commensurate with the decline in stock prices."
The economy has been on a virtual tear these last few months, and stock prices have almost certainly overcompensated for it thanks to a generous helping of free money from the Federal Reserve.
However, this level of economic growth will be extremely difficult, if not impossible, to maintain given several risk factors that have arisen lately.
Namely, these are surging cases of the delta variant, the Chinese sectoral crackdown we mentioned yesterday, and labor shortages that are likely to lead to sticky inflation.
Data provided today by payrolls company ADP indicates that jobs growth in the U.S. may have already peaked.
Obviously, we will only get confirmation on Friday when the Bureau of Labor Statistics publishes their monthly nonfarm payrolls report, but the ADP figures fell way short of analyst estimates, to the tune of about half the expected job growth.
Can the stock market continue climbing on free money alone even once the economy itself has plateaued?… I guess we're about to find out.
Exploding NFTs!
One market that is clearly not afraid of growth lately is the NFT marketplace built on top of the Ethereum network, which has been exploding.
The all-time highs in trading volumes were highlighted by analyst Alexandre Lores, who interviewed a rather fascinating Brazilian NFT artist for his latest research article.
This strong activity was also illustrated by Pedro Febrero, another analyst, who used the following data from DappRadar to show this tremendous, fast-paced growth.
Here we can see that volumes on the NFT platform OpenSea have gone from under $5 million to nearly $50 million in less than 30 days.
That's not bad for a website that had just 300 users in January.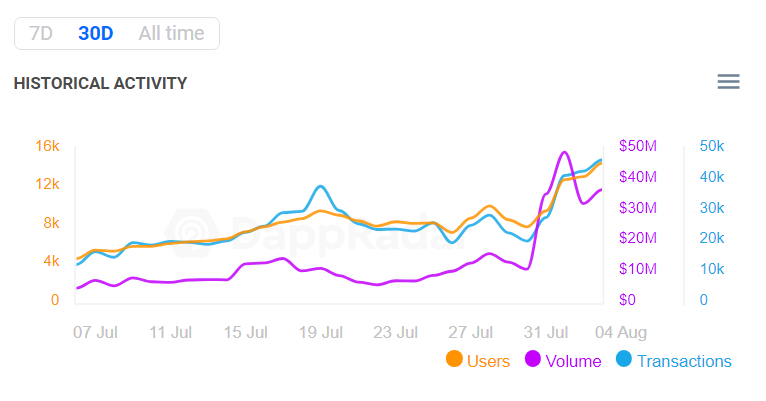 While I've been gifted a few NFTs already, I've yet to pull the trigger on any digital art as of yet.
It's not that I have anything against it, it's just that I haven't found any specific pixelated portraits that speak to me loudly enough to shell out thousands of dollars.
I do have my eye on a few stoner cats, but we'll see where that goes. It seems there are still a few available for under half an ETH.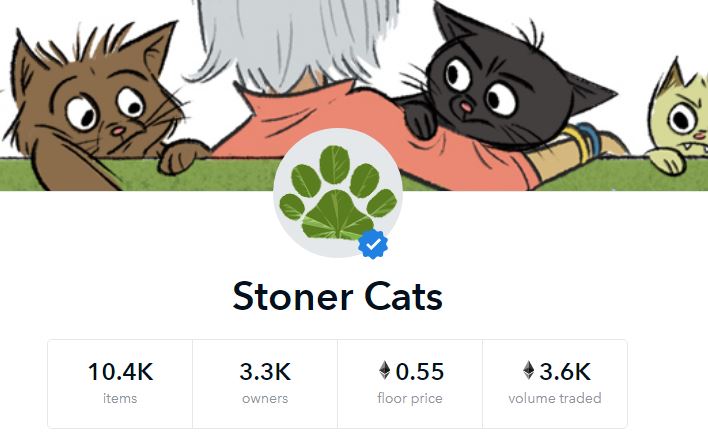 Transaction fees on Ethereum have also been picking up lately, so this may be our last few chances to tinker before ETH 2.0 (hopefully) obliterates the fees.
Rally continued
The crypto rally has resumed somewhat today, with the price of ether climbing and sitting near levels not seen since June 7.
Bitcoin is also up, but not by nearly as much, and it hasn't created any bombastic price-related headlines in quite a while.
The current area of resistance, which is between roughly $40,000 and $43,000, could prove difficult terrain to traverse, but as with all things crypto, it's very difficult to know what will happen in the short-term.
For now, enjoy the green gains. Let's hope they continue. …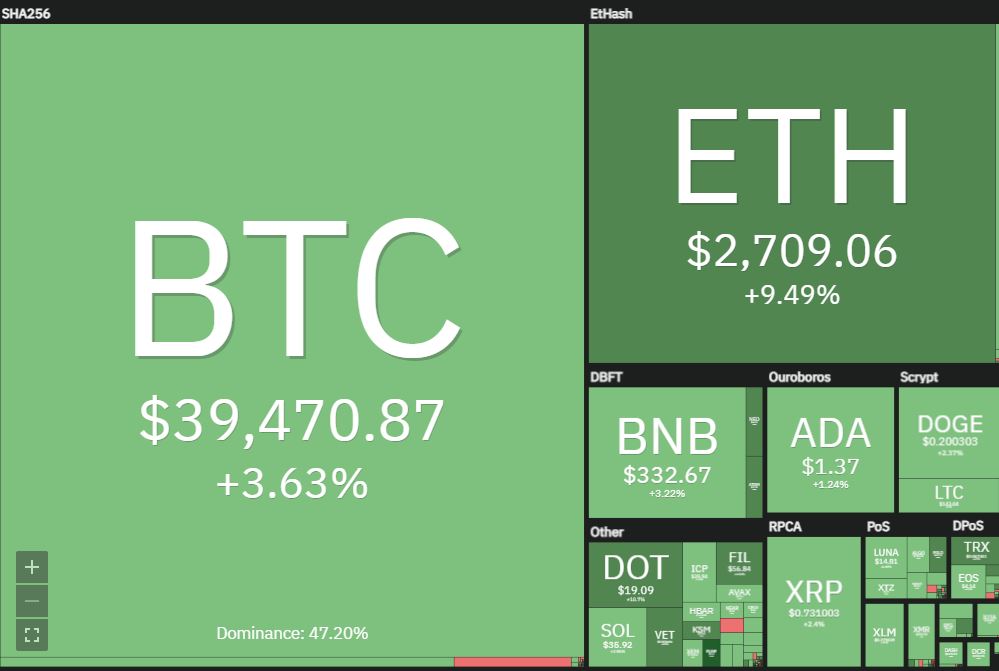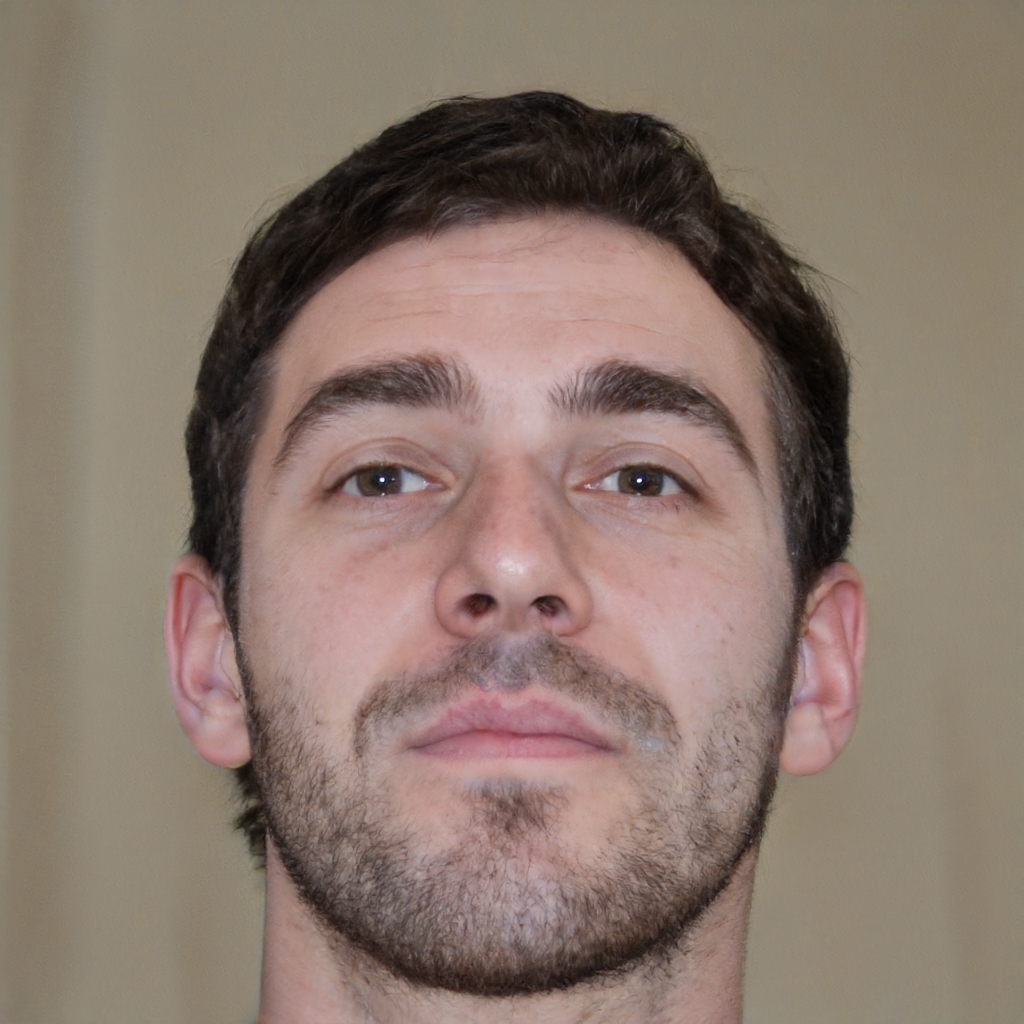 I'm a highly sought-after speaker and advisor, and have been featured in major media outlets such as CNBC, Bloomberg, and The Wall Street Journal. I am passionate about helping others to understand this complex and often misunderstood industry. I believe that cryptocurrencies have the potential to revolutionize the financial system and create new opportunities for everyone.