Bitcoin Tests Critical Psychological Support at $30,000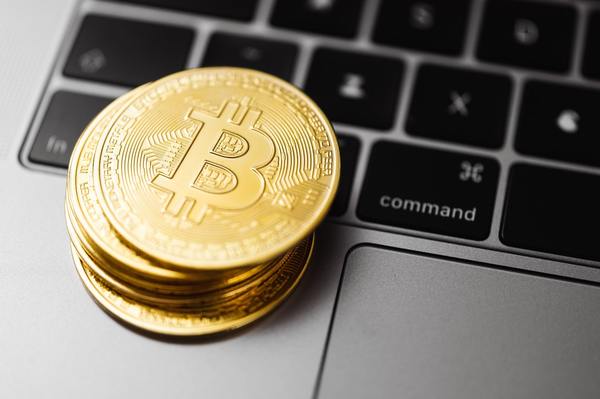 The penultimate scene of Braveheart with Mel Gibson never really made sense to me.
This amazing warrior, who is finally caught and being tortured on a pedestal, is expected by his regally dressed captors and a chanting audience to give in and cry for mercy, but instead he yells the word "freedom!" before the axe is brought down.
Today is freedom day in the U.K., so it's a bit ironic that Prime Minister Boris Johnson announced plans to restrict freedom of movement for unvaccinated citizens, before he himself went into self isolation.
Let's hope Johnson's fate turns out better than Sir William Wallace's. Happy Freedom Day!
Down day
Another down day as bitcoin gives a serious test to that critical psychological support at $30,000.
This time, it's not alone though, as stocks, bond yields and even commodities are all falling fast.
We're a week into earnings season on Wall Street, so it's still a bit early to be drawing any conclusions about how well the second half of 2021 went.
There have been increasing concerns about COVID-19 and how it might hamper the current maximum capacity recovery that we're seeing, concerns that have been infiltrating the bond market these last few weeks and have now spilled over into stocks.
Here we can see the yield on the 10-year U.S. Treasury at its lowest level since February.
Is this a buy the dip scenario, or is the recovery at risk of being derailed?
Your guess is as good as mine. Either way, we've written a lot lately about how stocks seemed overvalued, but that doesn't mean that they can't grow from here.
Dollar strong
It's a phenomenon that we haven't heard of in quite a while, but here we can see the U.S. dollar index busting above its 200-day moving average and testing the top of its long-term range.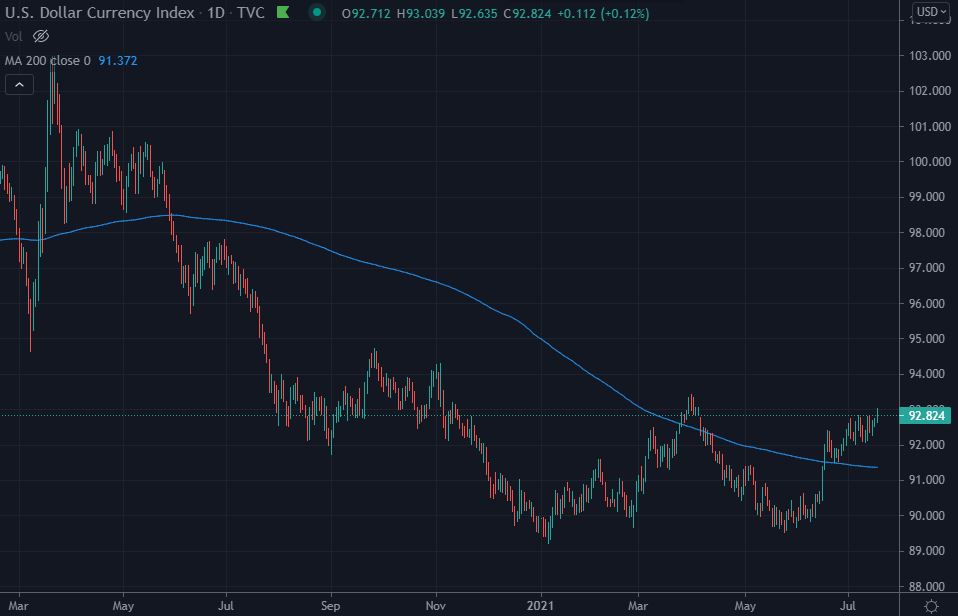 The idea that high levels of inflation may force the Federal Reserve to raise rates sooner rather than later has been pushing the U.S. dollar higher lately, making the rest of the market, which is priced in this particular fiat currency, less expensive.
For bitcoin, a stronger dollar outlook, especially against a falling crypto market, means that more people will likely prefer to hold the buck, at least for the time being.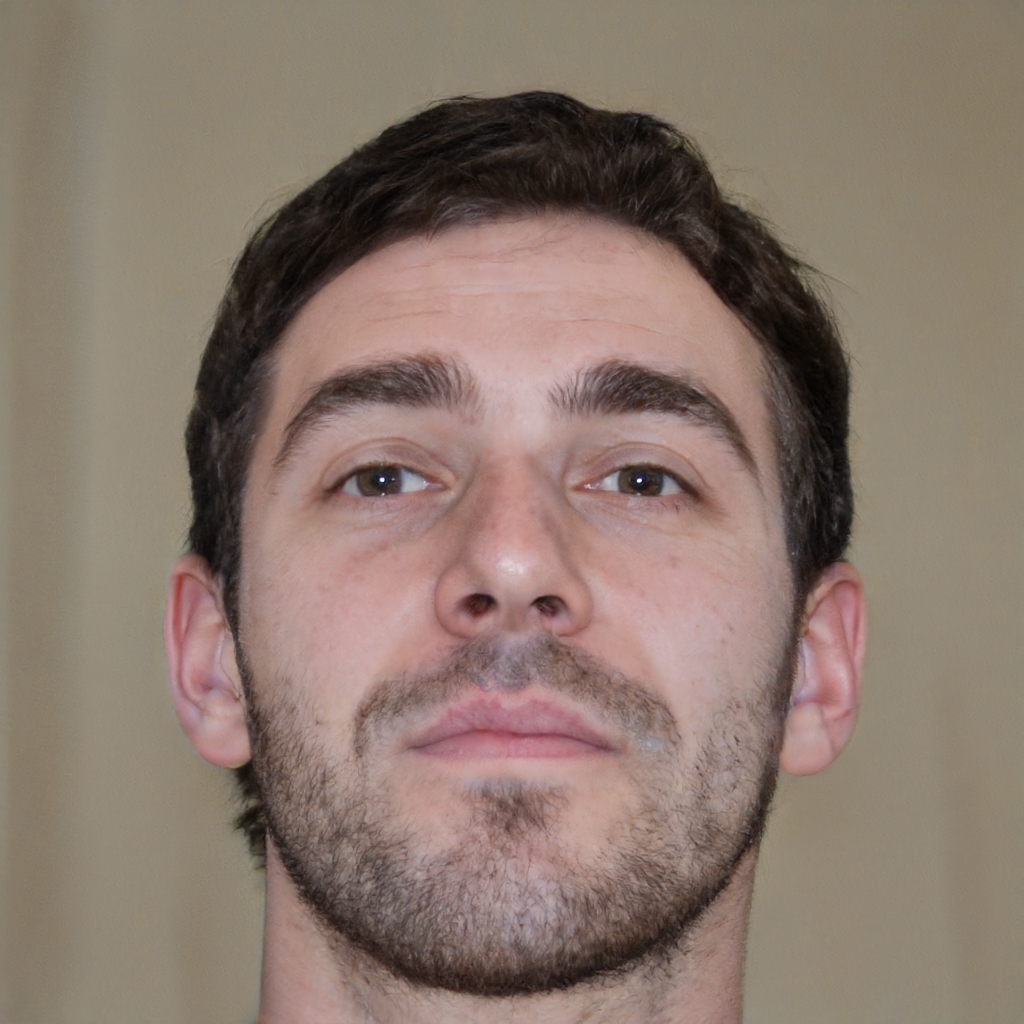 I'm a highly sought-after speaker and advisor, and have been featured in major media outlets such as CNBC, Bloomberg, and The Wall Street Journal. I am passionate about helping others to understand this complex and often misunderstood industry. I believe that cryptocurrencies have the potential to revolutionize the financial system and create new opportunities for everyone.