Bitcoin Retakes $9K — 3 Technical Reasons There's Still Room to Run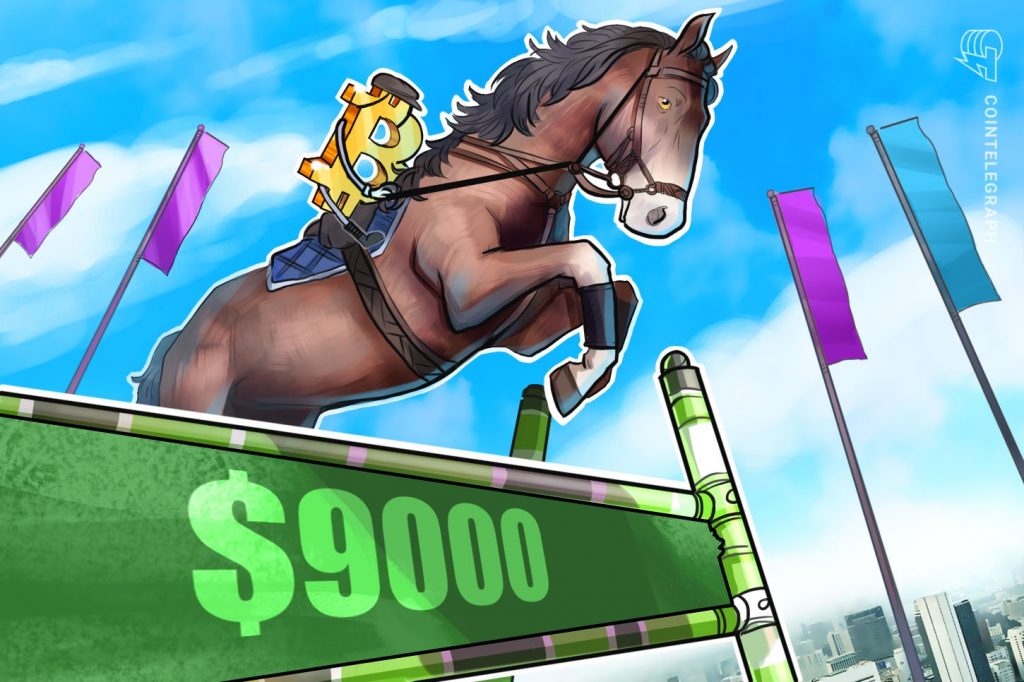 The price of Bitcoin (BTC) surged above $9,000, demonstrating a decent recovery in the last 24 hours. Market data shows a further upsurge to the $9,300 to $9,400 range is likely in the near-term.Three key reasons increase the probability of a minor rally: liquidation of 25x to 50x shorts are at $9,300, whales using the Goldman Sachs narrative and low funding rates in the futures market.Liquidation price of 25x to 50x shortsAccording to a cryptocurrency trader known as "Crypto ISO," the liquidation range of 25x to 50x shorts filed in the high-$8,000s is at around $9,300.The $9,300 resistance level also has sufficient liquidity, which gives whales incentive to bring up the price of BTC above it. The trader said:$9,298 is 25x liq, $9,336 is 50x liq. Around the throwback channel line and fib zone. Price ran most of the liqs down today. Maybe it shoots for topside liquidity before further distribution. Goldman is having a client call and one of the topics is BTC.Liquidation zone of 25x and 50x Bitcoin shorts is at $9,300. Source: CryptoISOIn April, when the rally of Bitcoin from $7,000 to $10,000 was primarily led by the spot market, the futures market had less impact on the price of BTC.In recent weeks, the open interest of BitMEX, OKEx, and Binance Futures recovered. It indicates more traders are active in the futures market. As such, futures data such as liquidation ranges and funding rates can have a bigger effect on the price trend of BTC than before.Whales using the Goldman Sachs narrativeGoldman Sachs is having a client call on May 27 with Bitcoin, gold, and inflation as the main topic. It may increase the exposure of high net-worth individuals to BTC over the medium to long-term. It also improves the perception of Bitcoin as a store of value among institutional investors.But the Goldman Sachs client call is unlikely to lead to any short-term institutional buying spree. Instead, the price of BTC going up based on the news is more likely to be whales using the narrative to trigger a minor rally to a liquidity area at $9,300.Bitcoin overtakes $9,000 ahead of Goldman Sachs client call. Source: TradingviewA similar trend was seen in October 2019. At the time, Chinese President Xi Jinping encouraged the acceleration of blockchain development. The news itself was unrelated with cryptocurrencies but the price of BTC surged from $7,000 to $10,000 within a 48-hour span.Low funding rateThe funding rate of perpetual swap futures contracts on BitMEX, Bybit and Binance Futures was negative on May 26. It has increased slightly to below 0.01%, but it is still historically low for Bitcoin.It indicates that a large number of traders are shorting Bitcoin and possibly trapped in underwater short positions. That increases the probability of a short squeeze to the $9,300 to $9,400 resistance area.The low funding rate, minor fear of missing out (FOMO) around the Goldman Sachs call and the liquidation zone of shorts at $9,300 may lead to a small upsurge of Bitcoin.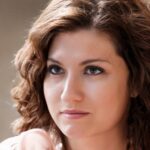 I'm a Cryptocurrency Author and I have been writing about Cryptocurrencies for over 2 years now. I have written many articles on the subject and have been interviewed by some of the biggest names in the industry. My work has been featured on major publications such as Forbes, CoinDesk, and more. I am passionate about Cryptocurrencies and believe that they have the potential to change the world. I am always looking to learn more about this fascinating industry and share my knowledge with others.