Bitcoin and Altcoin Casino: Dive into the World of Crypto Casinos
Have you ever dreamt of indulging in the opulence of a casino without leaving your living room? Ever felt the itch to test your fortune for grand rewards? Whether you've pondered these questions or not, this article promises to be an eye-opener. The tumultuous events of 2020, marked by a global pandemic, accelerated the digital transformation of entertainment avenues, with casinos leading the charge. The integration of cryptocurrencies further revolutionized the sector, flooding the internet with a plethora of online casinos. Amidst this vast sea, how do you pinpoint the one that resonates with your aspirations and exceeds your standards? Allow us to introduce you to a game-changer in the realm of online casinos.
Introducing: CryptoGames
Nestled in Curacao and operating under the aegis of MuchGaming B.V., CryptoGames stands out as a beacon for global gamblers. Bolstered by a proficient team ready to tackle any challenges, it has swiftly climbed the ranks to become a top choice for many. Its impeccable service, sleek user interface adaptable to any device, and a rich trove of games make it a digital haven for gaming enthusiasts. We've meticulously assessed these claims and are eager to present our insights to you. Dive in!
A Rich Tapestry of Casino Gaming Delights:
While the allure of a brick-and-mortar casino is undeniable, the digital realm offers its own set of unique thrills. It's natural to question the authenticity of an online gaming experience. Addressing this skepticism, CryptoGames presents a curated collection of 10 classic casino games, each tailored to the contemporary tastes of global gamblers. Not only do these games boast some of the lowest house edges in the online casino world, but CryptoGames also ensures a transparent and fair gaming environment, guaranteeing unbiased and clear betting outcomes.
Dice & Dice v2.0:
At first glance, you might dismiss Dice as just another digital rendition of a timeless game. But CryptoGames' Dice is far from ordinary. Eschewing traditional dice mechanics, this crypto-centric version offers a broad spectrum of potential outcomes, ranging from 0.000 to 99.999. The objective? Predict if the dice's outcome will be above or below a chosen number. If your prediction aligns with the rolled number within your selected range, you claim the victory and the displayed payout. However, a misaligned prediction means a loss of your bet. With a competitive 1.0% house edge and a whopping 3 BTC as its grand prize, Dice is a must-try. Its successor, Dice v2.0, offers a refreshed user interface, enhancing the gaming experience.
Slot:
What's a casino without the iconic Slot Machine? CryptoGames pays homage to this casino staple, often referred to as the one-arm bandit or fruit machine. Perfect for novices and seasoned players alike, the game requires lining up either a minimum of one '7' or at least four identical symbols to secure a win. The specific payout details for each winning combination are available in the Rewards section. With a house edge of 1.97% and a grand prize of 3 BTC, the Slot game promises both fun and fortune.
Blackjack:
Craving the authentic casino ambiance? Dive into CryptoGames' rendition of Blackjack, a game that seamlessly blends tradition with digital finesse. Suitable for both novices and seasoned players, mastery comes with experience. Unlike other card games, here you're not pitted against fellow players but the dealer. Victory is yours if your card count surpasses the dealer's without exceeding the magic number of 21. So, strategize wisely when deciding to hit, stand, double, split, or fold. And if luck's on your side, you might just see the dealer overshoot 21. With a competitive house edge of 1.253%, Blackjack promises both thrill and skill.
Lotto:
Lotto, a succinct nod to the age-old Lottery, offers players a chance to bask in the exhilarating wait for their lucky number. Hosted weekly, what better way to kickstart your week than with a potential win on a Monday? Purchase as many tickets as your heart desires from the "Buy ticket" tab, with each ticket priced at 10 DOGE coins. With results processed by the third-party application, RandomPicker, authenticity is guaranteed. And the cherry on top? Lotto operates without any house edge, ensuring every win is yours to keep, in its entirety.
Roulette:
Roulette, derived from the French term for "little wheel", is a casino classic known and loved globally. While its rules are straightforward, making it accessible to all, it offers profound depth for the strategic gambler. CryptoGames presents the "European roulette" variant, featuring a 37-number wheel with a singular zero. Players place their bets on anticipated numbers by positioning chips on the betting mat. Ensure your chips align with your chosen numbers. After the wheel's spin, payouts are determined by the table, rewarding those whose predictions hit the mark.
Plinko:
Plinko is an ideal game for those new to the world of online casinos. Featuring a peg-filled pyramid and balls of four distinct colors (green, red, blue, and yellow), players select a color to begin. After setting a minimum bet of 10 credits, the chosen ball is released from the pyramid's peak. As it descends, it bounces off pegs, eventually landing in a slot that determines the payout. Each color corresponds to a unique house edge: Green at 1.63%, Red at 1.84%, Blue at 1.52%, and Yellow at 1.56%.
Minesweeper:
Minesweeper, a beloved classic, finds a new home at CryptoGames. This strategic game challenges players to navigate a minefield, with each successful move increasing the potential reward. But beware, one wrong step and you could lose it all. As the game's difficulty escalates, so do the potential rewards, ensuring an engaging experience from start to finish.
Video Poker:
For those who relish strategic gameplay, Video Poker awaits. This game demands a well-thought-out approach. Players are dealt five cards and can choose to hold any combination. After finalizing their selection, they press 'Deal' to complete the hand. A winning combination ensures victory, while a losing hand means parting with the bet. Video Poker's average house edge stands at 2.09%, with variations like Jacks or Better at 2.11%, Ten or Better at 2.08%, and Bonus Poker at 2.09%.
Keno:
Keno offers players a lottery-like experience. At CryptoGames, Keno boasts a sleek design accessible across devices. Players select up to 10 numbers from a pool of 1 to 40. Winning numbers are highlighted with a golden symbol, while non-matching numbers are marked with an 'X'. Payouts are determined by the number of correct predictions, with each match increasing the potential reward.
Swift, Secure, and Versatile Transaction Solutions:
The efficiency of an online casino is often gauged by its transaction speed, currency options, and robust security protocols. Falling short in any of these areas can compromise the overall user experience. Recognizing this, CryptoGames consistently delivers on these critical fronts. With a vigilant team overseeing rapid financial transactions around the clock, players can transact with confidence. CryptoGames offers a diverse range of 10 cutting-edge cryptocurrencies, ensuring players find the perfect match for their wallets. This flexibility ensures seamless transitions between games and currencies, enhancing the gaming experience.
CryptoGames supports the following cryptocurrencies:
Bitcoin
Dogecoin
Ethereum
Litecoin
Dash
Gas
Monero
Bitcoin Cash
Ethereum Classic
Solana
BNB
Additionally, for those keen on honing their strategies without financial risk, CryptoGames offers "Play Money." This test currency allows newcomers to familiarize themselves with the game dynamics without any financial stakes.
Unyielding Security Protocols:
In an era where the digital realm's advancements are often shadowed by cyber threats, CryptoGames has fortified its defenses. Embracing the adage, "with great power comes great responsibility," they've implemented stringent security measures to safeguard user assets. Two-factor authentication acts as a robust shield, complemented by SSL encryption for added protection. Even if intruders manage to breach an account, their efforts to withdraw funds will be thwarted. Mandatory email verification triggers immediate alerts to the support team, prompting the transfer of funds to a secure cold wallet, ensuring assets remain untouched while the issue is addressed.
Adaptable Currency Exchange Options:
CryptoGames goes beyond just offering a plethora of cryptocurrencies. Their "Exchange" feature empowers players to trade and wager with their chosen cryptocurrencies seamlessly. With exchange rates updated daily, players are always equipped with the latest financial data. It's worth noting that this feature is exclusive to registered players.
Faucet: Your Go-To for Play Money:
For those moments of uncertainty, players can always rely on the test currency, "Play Money," to experiment with their strategies. Enter the "Faucet," a unique feature that acts as a dispenser for this test currency. By simply being active and navigating to the Rewards tab, users can claim free coins. Moreover, by engaging in various activities and contributing to the community, players can elevate their faucet levels, granting them access to even more free test currency.
Boost Your Earnings with Jackpots and Referral Programs!
CryptoGames stands out not just for its diverse gaming options but also for its enticing rewards. The platform fosters a spirit of healthy competition by offering players tantalizing prizes across various games. Currently, the spotlight is on Dice and Roulette, both of which present opportunities to bag massive jackpots from a single bet.
For Dice enthusiasts, the jackpot criteria are:
A Dice result of either 7.777 or 77.777
A winning Dice roll
Meeting the specified bet amount and profit requirements
The last two digits of the combined Server seed + client seed, encrypted in SHA512, should be 77 (known as the jackpot number)
Players who meet these criteria and have a win amount exceeding 0.004 BTC (or its altcoin equivalent) will claim the entire jackpot. Those with lower win amounts will receive a share of the jackpot, with a guaranteed minimum of 1%.
Roulette aficionados can hit the jackpot by:
Rolling the number 7 consecutively four times using the same cryptocurrency (only the four consecutive bets are considered)
Ensuring all bets are profitable (the return to the player exceeds the bet amount)
Meeting the specified bet amount and profit requirements
For Roulette, players who achieve win amounts on all four bets that exceed the thresholds (0.004 BTC, 2 DASH, 40000 DOGE, 1.2 ETH, 4 XMR, 0.4 BCH, 4 LTC, 60 GAS, 12 ETC, or 24,250,000 PlayMoney) will secure the entire jackpot. If the win amounts are lower or vary across the four bets, players will receive a proportionate share of the jackpot, with a minimum guarantee of 1%.
Referral Programs: Amplify Your Earnings!
In addition to the thrilling jackpots, CryptoGames presents another lucrative avenue for its players: the Referral Program. Every player is equipped with a unique referral link, designed to promote CryptoGames. This link is conveniently located in the Rewards tab, under the "Invite a Friend" section.
For every successful referral, players are rewarded with 15% of the house edge, irrespective of the referred player's wins or losses. This ensures that the referrer's earnings remain unaffected by the performance of their invitees. To further aid in promotion, the casino provides promotional banners, accessible via a dedicated link on the FAQ page.
CryptoGames: Our Final Take
Having delved deep into the offerings of CryptoGames, we can confidently endorse it as a top-tier online casino. Our journey was marked by captivating games, robust security, and unparalleled user experience. It's evident that a team of dedicated professionals has meticulously crafted this platform, keeping in mind the aspirations and expectations of discerning online gamblers.
Despite its tenure in the industry, CryptoGames consistently demonstrates its commitment to treating every user as a valued member of its community. Their user-centric approach, combined with a sleek UI and comprehensive policies, sets them apart.
In conclusion, our experience with CryptoGames has been nothing short of exceptional. We wholeheartedly recommend it to those seeking an unparalleled online gambling adventure. May this review guide you towards making an informed choice and enjoying a memorable gaming journey!
Links of interest
CryptoGames : https://crypto.games/
Facebook: https://www.facebook.com/CryptoGames/
Blog: https://blog.crypto.games/
Twitter: https://twitter.com/Crypto_Games
BitcoinTalk ANN: https://bitcointalk.org/index.php?topic=750760
Forum: https://forum.crypto.games/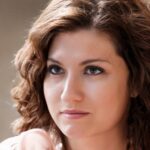 I'm a Cryptocurrency Author and I have been writing about Cryptocurrencies for over 2 years now. I have written many articles on the subject and have been interviewed by some of the biggest names in the industry. My work has been featured on major publications such as Forbes, CoinDesk, and more. I am passionate about Cryptocurrencies and believe that they have the potential to change the world. I am always looking to learn more about this fascinating industry and share my knowledge with others.