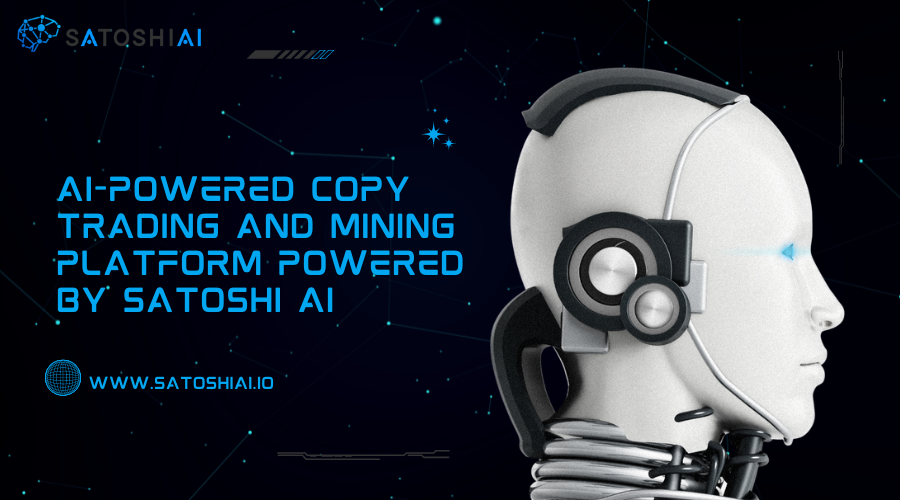 Introduction
The use of artificial intelligence (AI) has been gaining prominence in recent years, especially after the advent of Chat GPT in November 2022, which is rapidly changing many industries from bottom up. Financial industry and trading space have the potential of undergoing significant improvements with the introduction of AI technology. Satoshi AI is one such advancement that has taken the world by storm with its unique features that promise to revolutionize crypto mining and AI powered copy trading. This article will discuss how Satoshi AI is changing the game in the DeFi-based trading space by offering better risk-ratio rewards with copy trading and AI mining strategies.
The Potential of Artificial Intelligence in Industries
Artificial Intelligence has the potential to bring drastic changes to all sorts of industries and market sectors in several ways. Humans are more emotional in dealing with many things and are easily deceived by entrapment or influenced by market sentiment, particularly in trading, this can have severe impacts and may result in drastic losses for the traders. However, AI, which is purely logic-oriented and sentiment free technology simulating human like logical reasoning has the potential to perform extraordinary judgments that is highly specialized, efficient, objective-driven, scalable, and consistent. Not too long from now, AI operations will be normalized in many aspects as they can do the fastest analysis and make the most ideal combination of stakeholding.
Introducing Satoshi AI
Satoshi AI is an advanced AI-powered copy trading and mining protocol that leverages cutting-edge combination of AI, Machine Learning and Deep Learning based DNN models to to provide traders with precise, streamlined, and data-driven insights into the market, helping them perform informed trading decisions. The platform features a protocol within the DeFi space to empower a sophisticated trading engine that uses a range of powerful capabilities, including advanced data analysis and insights for trade executions, which are then presented for copy trading.
With its advanced algorithms and machine learning, Satoshi AI can analyze market data in real-time and identify trends, patterns, and opportunities. This enables the trading engine to make informed decisions, identify potential risks and opportunities, and stay ahead of the curve in a rapidly changing market, while users have nothing to worry about such factors as all they have to do is copy the successful trades and enjoy the rewards.
How Satoshi AI Can Boost Your Crypto Assets?
So, what can Satoshi AI do for you, a typical trader? It helps grow your crypto assets by allowing you to follow successful trades performed by the AI powered Trading Engine and generate potential rewards for yourself while minimizing risks. By tracking down the transactions of all smart money that flow in the market, Satoshi AI is able to offer you the way to copy trade with these successful traders. Hence, it is literally a window for you to not only watch the whales, but swim with the whales!
With the use of AI, insightful methods, and smart tools, Satoshi AI enhances productivity, efficiency, and safety for you to trade hassle-free in the blockchain realm. Satoshi AI has the ability to significantly assist the cryptocurrency mining sector by increasing efficiency, lowering costs, minimizing risks, and boosting network security and performance.
Conclusion
We all have been longing for a truly professional way of analyzing the crypto market that offers us trading opportunities while minimizing risks and that is how Satoshi AI comes into the scene with better analysis, better speed of calculation, and better feed of vast insights. Satoshi AI is revolutionizing the DeFi-based trading space by offering better risk-reward ratio with copy trading and AI mining strategies. With its advanced algorithms and machine learning capabilities, Satoshi AI has the potential to take the crypto mining world by storm. The future of crypto mining is here, and Satoshi AI is leading the way.
For more information about Satoshi AI, head over to their website: https://satoshiai.io or read the white paper: https://satoshiai.io/whitepaper.html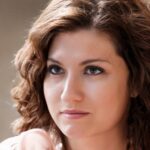 I'm a Cryptocurrency Author and I have been writing about Cryptocurrencies for over 2 years now. I have written many articles on the subject and have been interviewed by some of the biggest names in the industry. My work has been featured on major publications such as Forbes, CoinDesk, and more. I am passionate about Cryptocurrencies and believe that they have the potential to change the world. I am always looking to learn more about this fascinating industry and share my knowledge with others.