200% OmiseGo Pump and Dump Raises Eyebrows
Controversy has returned to cryptocurrency exchange Coinbase after an altcoin it listed surged 200% in 15 minutes — only to crash immediately afterward.Currently a topic of interest on social media, Coinbase's listing of OmiseGo (OMG), the 34th ranked cryptocurrency by market capitalization, also sparked familiar accusations of insider trading.Coinbase 'premium' reaches 80%"OmiseGO (OMG) is launching at http://Coinbase.com and in the iOS and Android apps within the next 15 minutes," the company tweeted on May 21. The first day's trading was marked by OMG trading at a significant premium over other exchanges, notably Binance. At one point, the premium reached 82% on five-minute closing prices.Matt Casto, an analyst at crypto asset trading group CMT Digital, described the situation as "ridiculous" and argued that the premium was creating "new lifetime bagholders."One 15-minute period further saw a 200% price increase, after which the altcoin almost immediately crashed.OMG/USD chart showing Coinbase premium versus Binance. Source: Matt Casto/ TwitterA history of dubious launchesCoinbase has yet to provide public comment on the criticism, which for longtime traders will be reminiscent of previous altcoin launches by the exchange. Perhaps most notorious was Coinbase's support of Bitcoin Cash (BCH), which began climbing in price even before any public announcement of the exchange supporting it. This in turn led to accusations of insider trading, and even an investigation by Coinbase itself, which ultimately found no evidence of foul play. This time, however, commentators noted that OMG likewise began its uptrend before an official announcement — as far as seven days prior."When will accountability be held? Tell me it is just coincidence or is it insider trading," Twitter account Crypto Pilot responded. OMG goes live on Coinbase on May 21, but for some unknown reason it started a 65% rise on May 14, 7 days ago.At press time, OMG trading prices across exchanges had stabilized to around $1.90 per coin.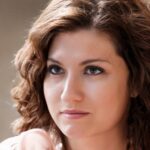 I'm a Cryptocurrency Author and I have been writing about Cryptocurrencies for over 2 years now. I have written many articles on the subject and have been interviewed by some of the biggest names in the industry. My work has been featured on major publications such as Forbes, CoinDesk, and more. I am passionate about Cryptocurrencies and believe that they have the potential to change the world. I am always looking to learn more about this fascinating industry and share my knowledge with others.